The makeup tutorial
Supplies:
Dark blue/gray eyeshadow
Turquoise eyeliner
Eyelash curler
False eyelashes/lash glue
Black mascara
Eyebrow shadow
Blush
Red lipstick
Instructions:
To prevent oils from creasing the makeup. Start by powdering the entire eyelid with loose powder or eyeshadow primer. Apply foundation and concealer as usual. Cover the entire eyelid with a dark blue eyeshadow.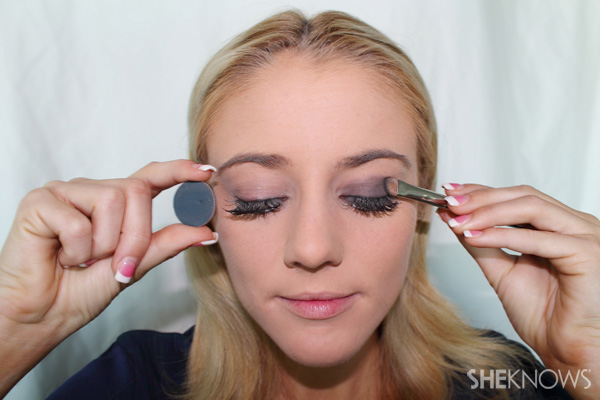 Line the upper lash line with turquoise or bright navy eyeliner. Curl eyelashes.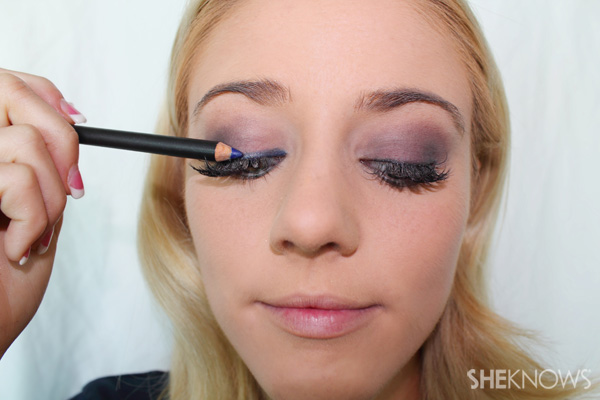 Apply a full strip of thick, fluttery false eyelashes. Using tweezers can help apply the lashes with precision. Here's how: Dip the lash strip into eyelash glue, blow on the lashes for 7 to 10 seconds giving the glue time to get tacky. Then, apply lashes starting from the inside of the eye, gently pressing as you move along to the end of the eye. Adjust as needed to make sure lashes are in place. Let dry at least 2 to 3 minutes before moving on.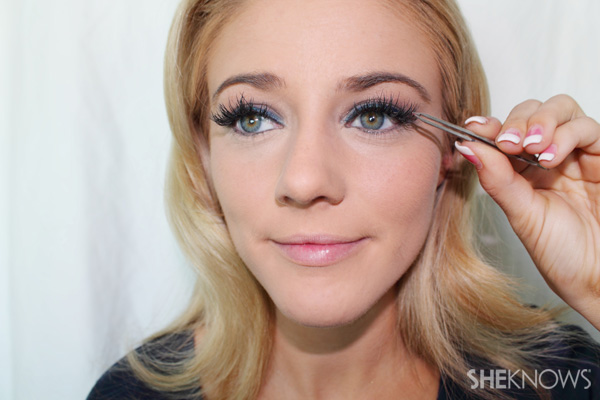 Lather on two thick coats of mascara. Carefully separate lashes, keeping the ends of the lashes looking wispy.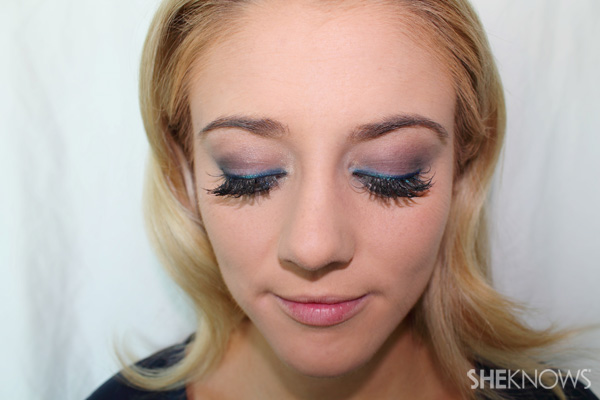 Next, apply a peachy pink blush with a big blush brush.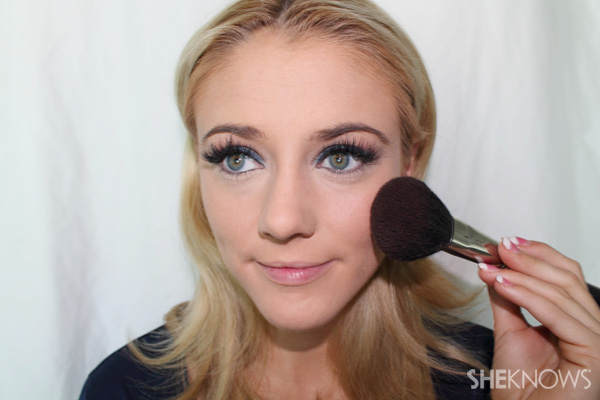 Using a fairly dark eyebrow powder, fill in eyebrows so they look thick and full. Be sure to arch the brow to add drama. If you don't have dark eyebrow powder, use a cool-toned dark brown eyeshadow. It'll make a great substitute.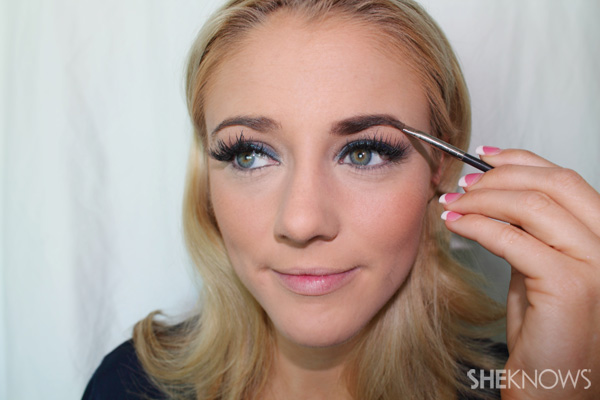 Swipe on a cherry red lipstick to finish the makeup look.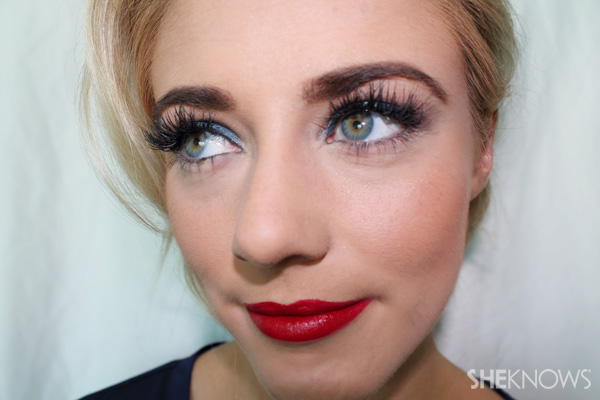 Up next: Get Rita Ora's hairstyle >>