The makeup tutorial
Supplies:
Gray frost eyeshadow
Silver shimmer eyeshadow or powder highlighter
Black eyeliner
Black mascara
Bronzer
Liquid highlighter
Soft pink lip gloss
Instructions:
Start by applying loose face powder or an eyeshadow primer all over the eyelid to help prevent eye oils from creasing makeup. Then apply foundation and concealer as usual. Swipe a frosty gray eyeshadow over the entire lid. Then, press a powder face highlighter or a silver shimmer eyeshadow onto the inner corners of each eye.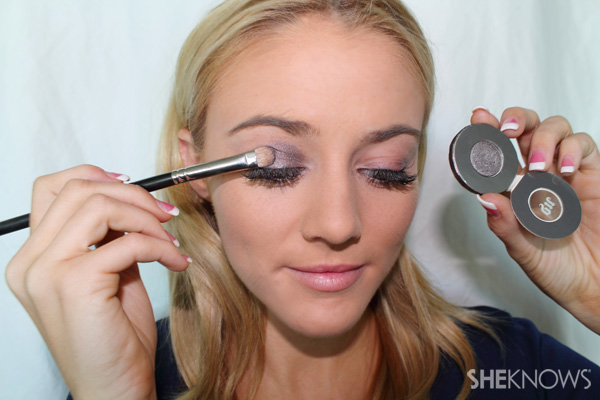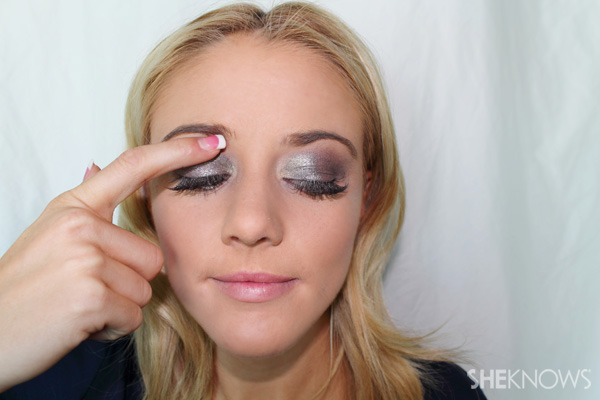 Thinly line the upper lash line with black eyeliner.
Apply gray eyeshadow along the bottom lash line.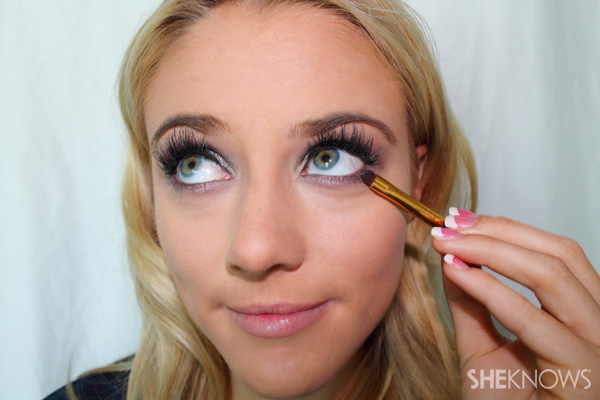 Apply black eyeliner on the inner waterline of the upper and lower lash line. Lather on 2 coats of mascara.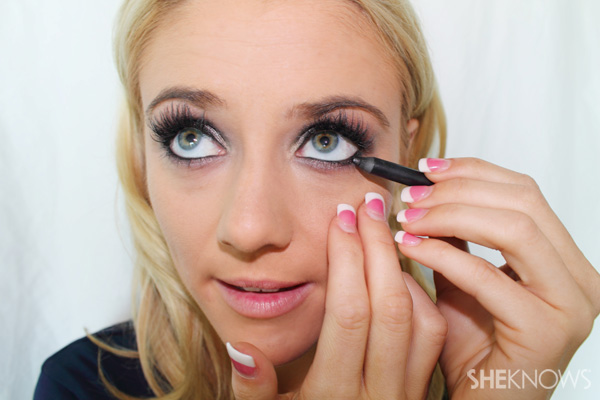 Lightly contour the sides of nose and cheekbones. Contouring is the art of creating bone structure, using makeup. Your contour powder should be a red-brown tone. This will give a more realistic look of bone structure shadow. This illusion can make the nose look smaller and the face look thinner.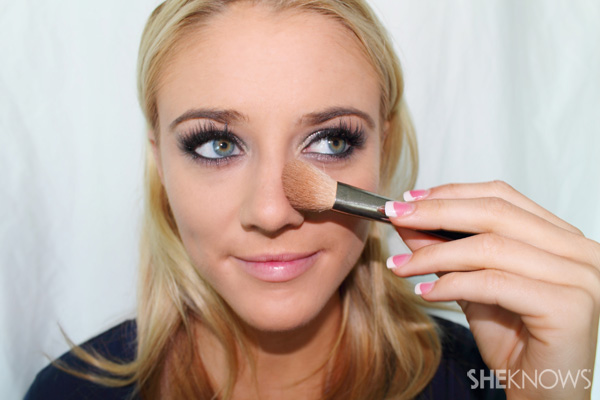 Dust bronzer around the face, hitting the tops of cheeks, around the hairline and the chin.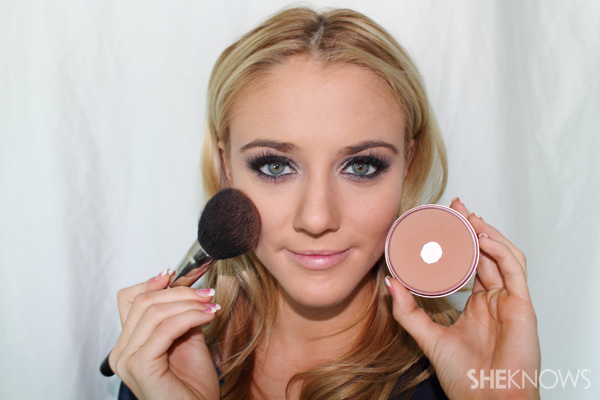 Press liquid highlighter onto the tops of cheeks, down the nose, a bit on the forehead and chin. This will give your skin an overall glow!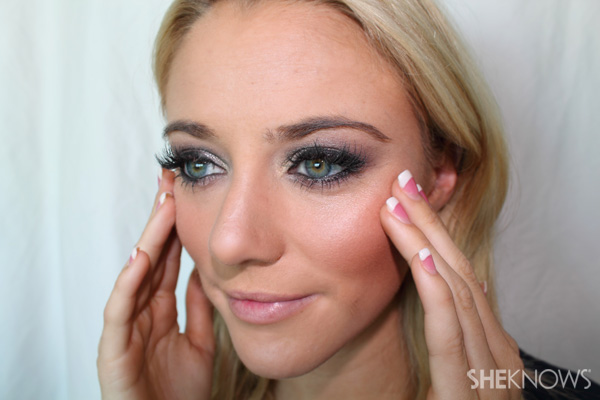 Finish with soft pink lip gloss.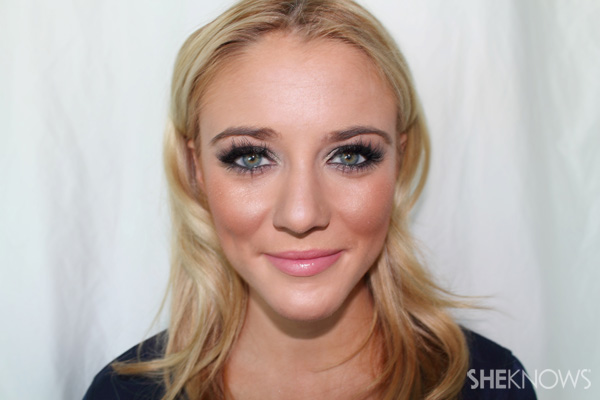 Up next: Get Jessica Alba's top knot hairstyle >>