Classic pearls and polka dots
Inspired by a look from Chanel's Spring 2014 collection, this nail design features an all-over pattern made of lines of polka dots and pearls.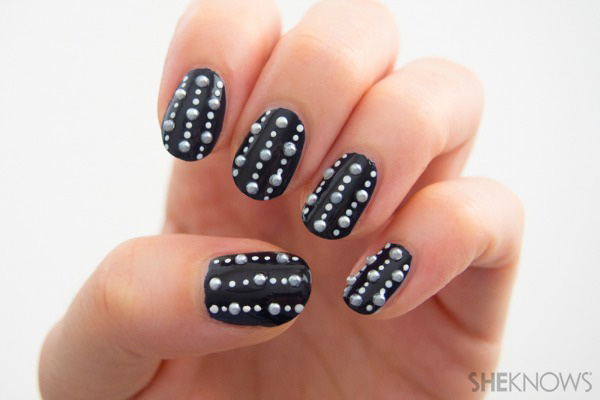 Lined pearls nail art inspired by Chanel
Supplies:
Essie's After School Boy Blazer
Essie's Blanco
Nail art pearls
Dotting tool

Instructions:
Begin with a navy base coat.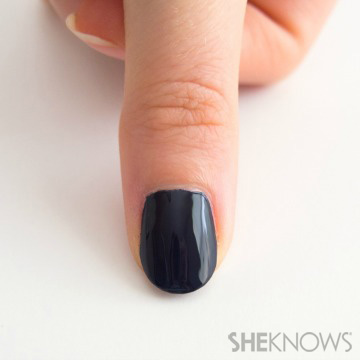 While the base coat is still a bit wet, add the pearls in alternating spaces as shown. Let the base coat dry with the pearls attached.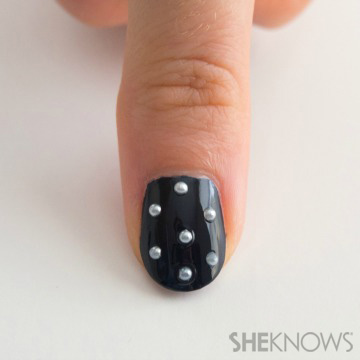 Dip the small end of the dotting tool into the white polish and dot 2 small polka dots in between the vertical rows of the pearls. Let dry!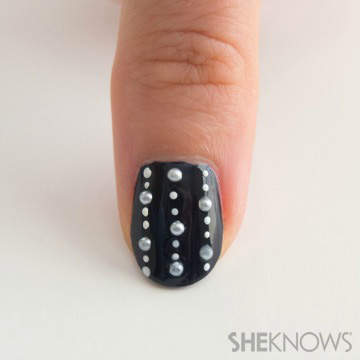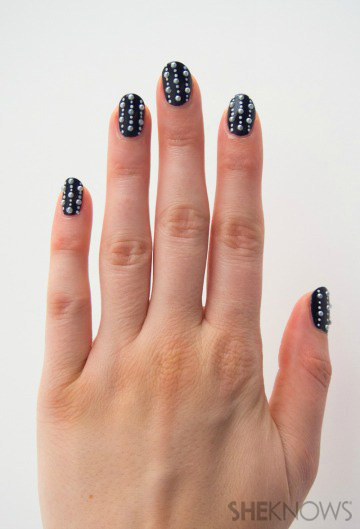 More nail designs
Diane von Furstenberg-inspired funky colorblocked nail design
Prabal Gurung-inspired floral nail design
Phillip Lim-inspired nail design