White, milk and dark chocolate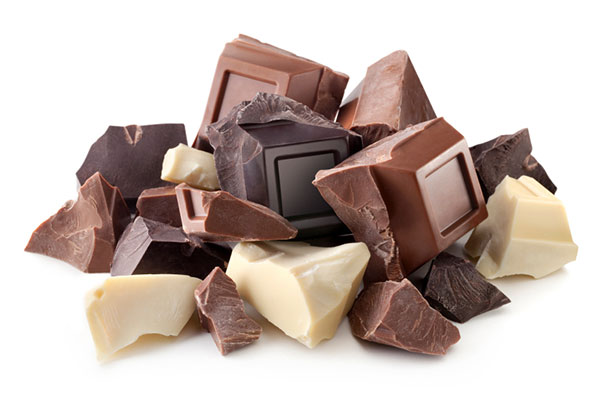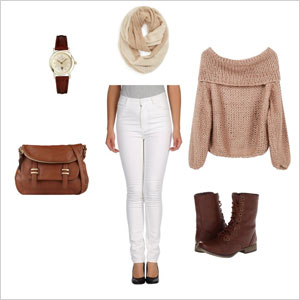 Is there anything more appetizing than a plate with pieces of white, milk and dark chocolate? Add in a little caramel and you have a seriously gorgeous color palette that will not only tickle the taste buds but the eyes as well. We paired the lovely texture of this slouchy knit sweater (Amazon.com, $30) with the structure of stark white skinny jeans (Yoox.com, $51). Then we added deep brown combat boots (Zappos.com, $58), a rich brown shoulder bag (Aldo.com, $40), a mixed media scarf (Nordstrom.com, $28) and the simplistic elegance of a classic golf-faced watch with a luxurious brown strap (ASOS.com, $39). Doesn't it look tempting?
Cranberries and spice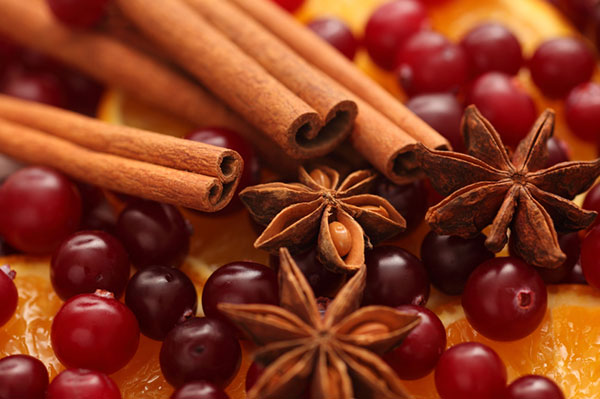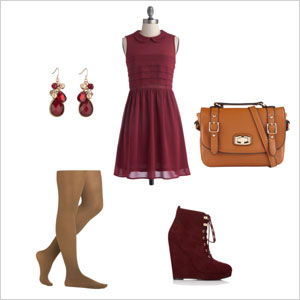 This holiday staple feels homey but has an upscale feel. Here, we combined the best of the season with a cranberry dress with sexy sheer elements (Modcloth.com, $53), spice-toned tights (Modcloth.com, $11), a turn-lock buckle mini bag (Aldo.com, $30) and casual but classy boots (Forever21.com, $39). We finished it all off with a hint of sparkle with these teardrop cluster earrings (Maurices.com, $8) — a subtle nod to cranberries. It's sugar, spice and everything nice.
Candy canes on the tree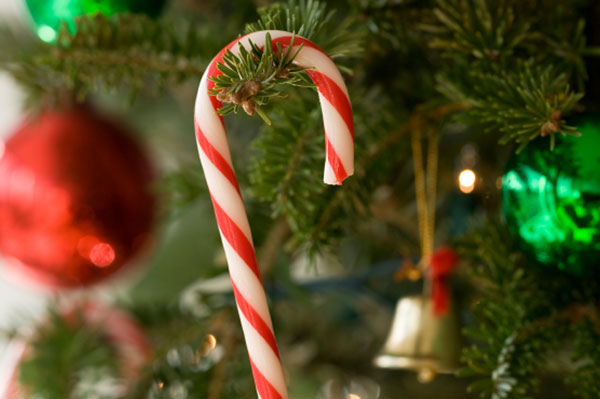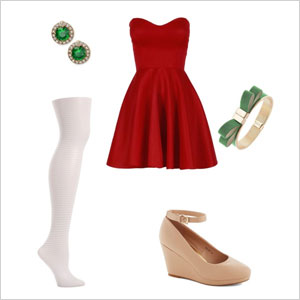 Perfect for the holidays, this super-cute party outfit is a subtle nod to Christmas without going full-on ugly sweater. We started with this classic red mini dress (Chiarafashion.co.uk, $29), then added striped white tights that hint at the candy cane theme (Colehaan.com, $25). Finishing touches include nude wedges that don't distract from the adoreableness up top (Modcloth.com, $43), a bow bracelet (Lordandtaylor.com, $27) and green emerald stud earrings that would make Liz Taylor proud (Macys.com, $30).
Wine and cheese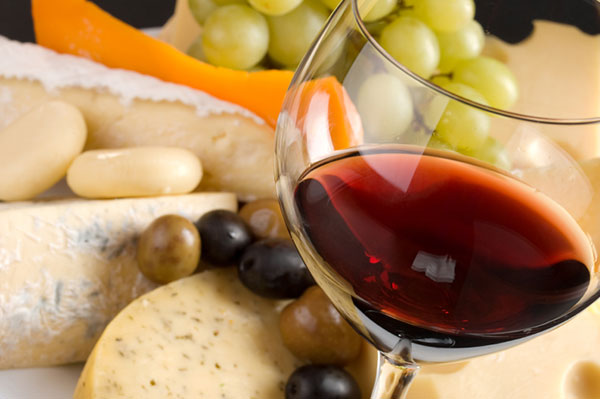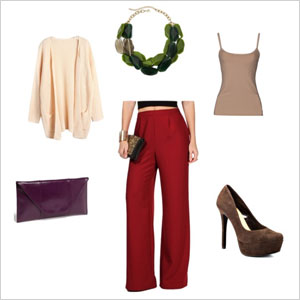 Is there anything more effortlessly classic than wine and cheese night? The muted colors of cheese mixed with the deep, rich, vibrant tones of wine make for a visually stunning starter. Here, we paired merlot-toned trousers (Windsor.com, $40) with a simple camel cami (Yooxs.com, $35). Then we added a slouchy beige cardigan (Amazon.com, $21), an olive green necklace (JCPenny.com, $14), a plum clutch (Nordstrom.com, $88) and of course, chocolate platform wedges, (Heels.com, $90).
More winter looks:
Nail art tutorial: Beautiful winter wonder mani
The best puffer coats for winter
Dos and don'ts for wearing bronzer in the winter