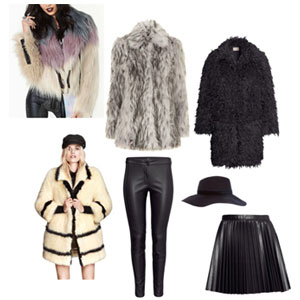 Coats
Channel your inner rock star and go for an oversized faux fur in multiple colors or mixed and matched prints — the funkier the fur, the better. Pairing a furry coat with a floppy, wide-brimmed fedora or black newsboy cap channels a retro '70s vibe that looks just as edgy today. Black leather pants or a short pleated skirt in imitation leather make the look very urban.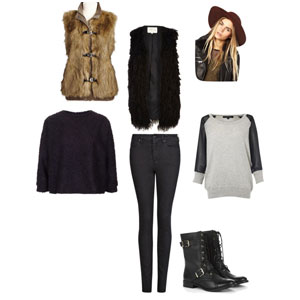 Vests
A great faux fur vest lends itself to be the perfect item to take a basic sweatshirt-and-jeans combo to edgier heights. Black and tan faux furs pair well with any colored shirt underneath, but don't shy away from bold, multi-colored vests either. They're a fun take on the trend that's playful and edgy at the same time.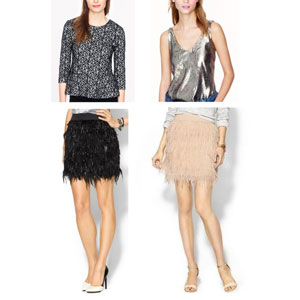 Skirts
A skirt and blouse is a great way to take a break from the typical cocktail dress and sport something fresh and trendy for a weekend soirée. Wearing dressy tops, such as a lace black and white blouse or a gold metallic silk, with a short feathered skirt is a lively and fresh take on winter wear.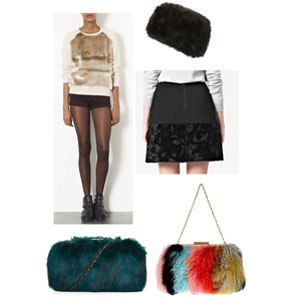 Accessories
The faux fur trend even extends into accessories, which can put a rocker edge into virtually any outfit. A faux fur box bag is a great way to rough up a cocktail dress, while a cossack hat lends warmth and edginess to headwear. A fur-accented sweatshirt worn with biker boots and a black skirt and tights is unconventional but dances between elegant and rocker-chic.