The Cute Knit Patterns You Love, On Nails!
There's nothing ugly about these Christmas sweater-inspired nails! Filled with nostalgia and cozy feelings, they also have unique furry accents.
Christmas sweater nail design

Supplies:
Gray flocking powder
SquareHue's Lincoln Road
OPI's Color So Hot It Berns
Striping tape
Dotting tool
Small paint brush

Instructions: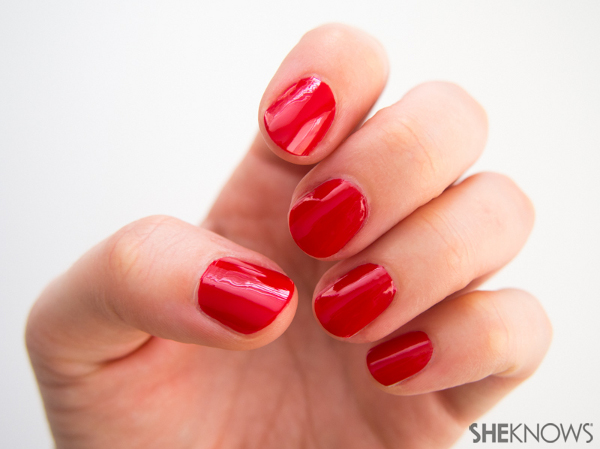 Begin with a red base coat.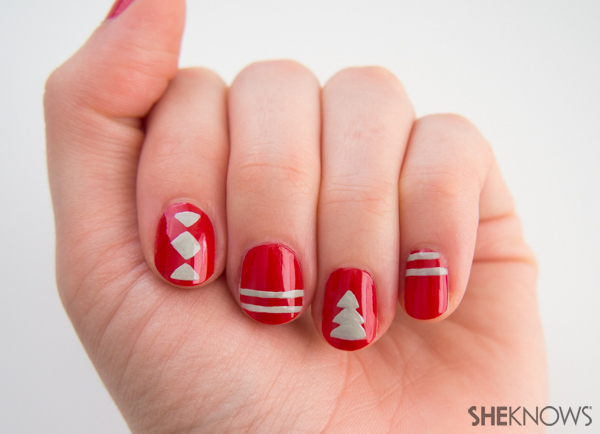 Using the small paint brush, paint gray design elements on your nails. Include a geometric Christmas tree, diamonds, triangles and stripes.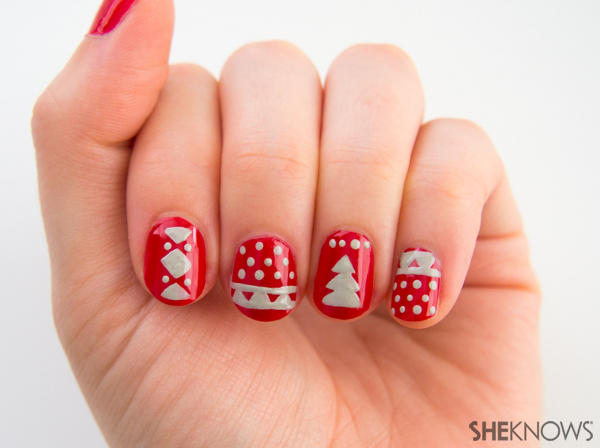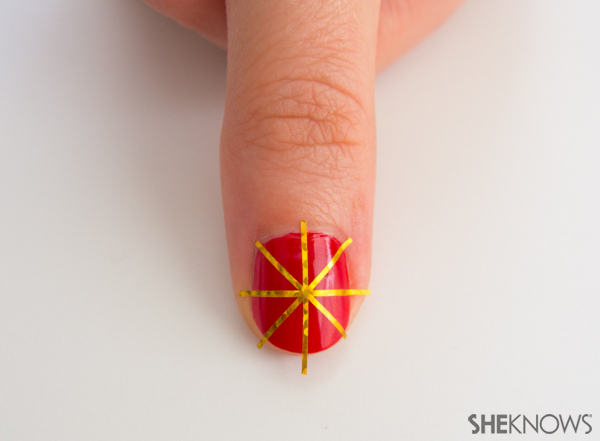 Fill in additional triangle details in between the stripes. With the dotting tool, make polka dots as shown. Take the striping tape and cut into 4 (1-inch) pieces. Place in a starburst design on the thumb. Paint points in the red space in between the tape pieces as shown and fill in. Let dry and then remove the tape. Add a dot in the middle of the starburst.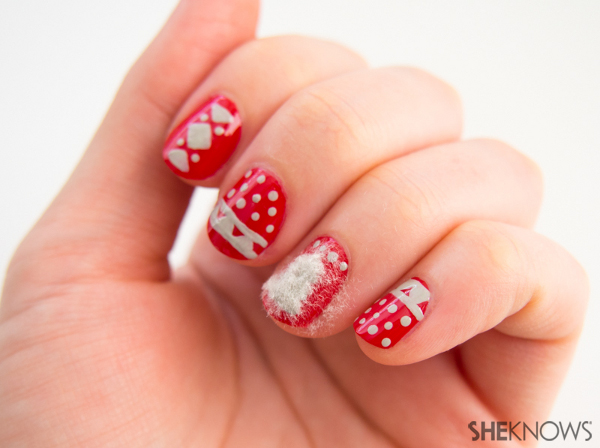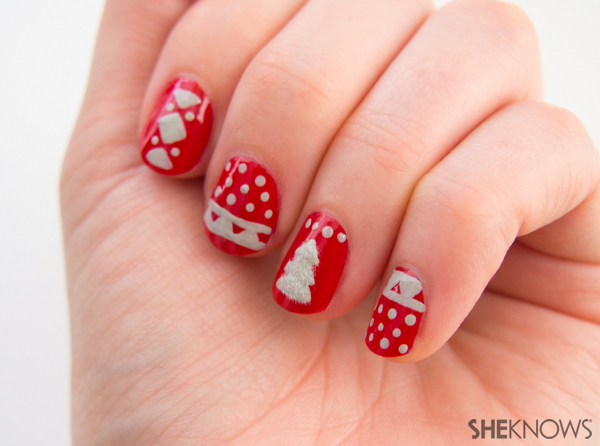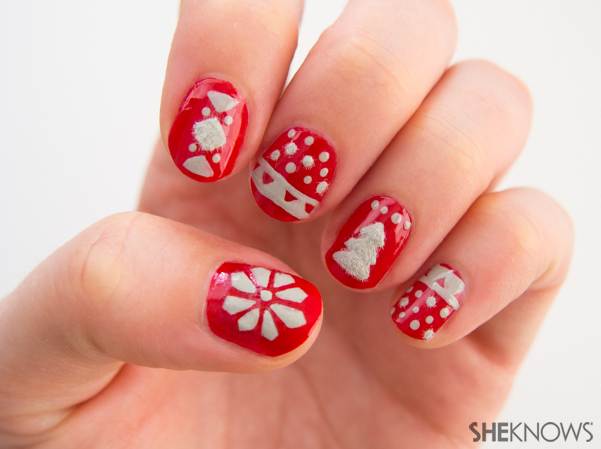 Let the nails dry and then paint on a top coat. Let that dry very well and then using the small brush and gray polish, paint over a few design elements and cover with flocking powder. Let it dry for a minute and then lightly blow and brush off the excess.
Check out our nail design photo gallery here >>
More nails
Gilded gold leaf daubed nail art
Chanel-inspired tweed and fur nails
Chunky glitter and furry nails inspired by Rachel Zoe