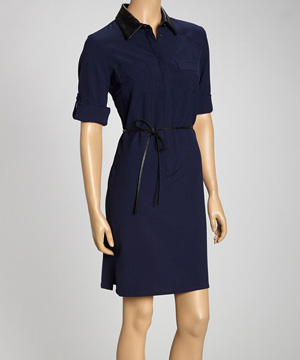 Leather can look incredibly high fashion if you want it to, but you can also make the trend work for your everyday lifestyle by finding pieces that use leather as an accent. If you find a piece like this dress that is easy and comfortable, you can look pretty polished without sacrificing comfort.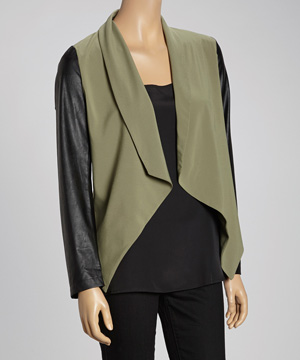 'Tis the season for lightweight jackets! Invest in some semi-funky pieces that allow you to layer as needed. Fitted jackets are great but you definitely need some pieces that are easy to throw on and go. This jacket is also a great example of the leather details that can funk up your look without creating an overly dramatic look for everyday wear.
3
Classic blouses with a twist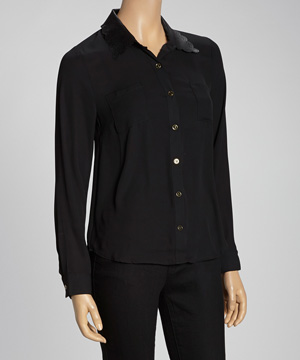 Do you see a running theme with the leather-like details? A blouse like this one will be in style every season, but still looks like something new and fresh because of the collar material. This is a win-win — you get a classic blouse that looks totally on trend and you'll still be able to wear it next season.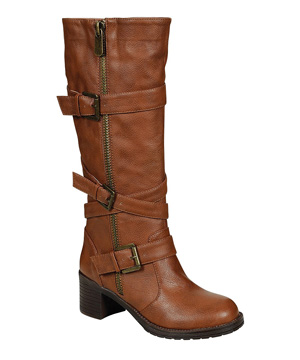 This is a no-brainer. If you don't own a good pair of boots, go, go, go now! The trick is to find a pair that can be both dressed up and dressed down. I was particularly fond of this pair because of the slight heel. They can be considered dressy if you style them right, but you will have no problem throwing these on with some leggings and a baggy sweater.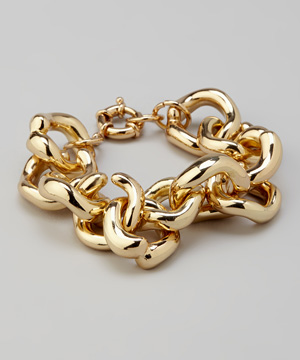 Silver is great, but gold accessories can really make fall hues pop. Shop for statement pieces. In my experience, if you add one piece of statement jewelry to your outfit, you can instantly look more polished and put together than you actually feel.
shop the sale
Click here to shop for these items and more fall fashion must-haves on Zulily!
More fall fashion advice
The best of chunky knit sweaters for fall
How to make printed pants work
Leather-inspired outfit ideas