Stylish Celebs
From the oh-so-chic Kerry Washington to the drop-dead gorgeous Jennifer Lawrence, these five A-listers hit the red carpet and the streets in total style this year. Click through for our best-dressed celebs of the year.
(page 6 of 23)
Jennifer Lawrence
J. Law's Christian Dior Cinderella-esque gown at this year's Oscars says it all — this girl is on fire. A certified style icon, we can't wait to see what this star churns out for years to come.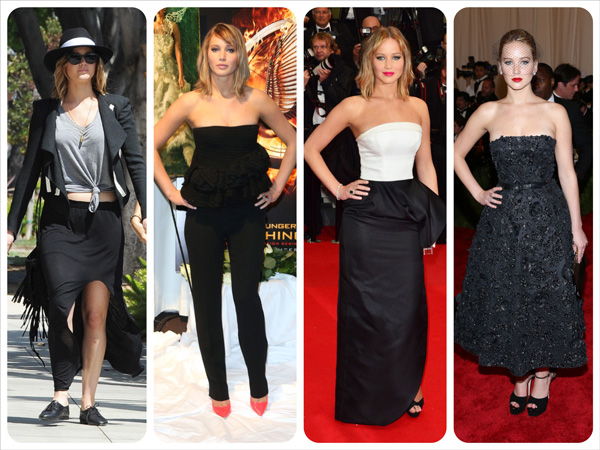 Jennifer perfectly nails the sleek black look.
Photo credits: Joe Alvarez/WENN.com, Lia Toby/WENN.com, Andres Otero/WENN.com, Cousart-JP/JFXimages/WENN.com
Up next: More of Jennifer Lawrence's best fashion moments from 2013 >>