Get Artsy With
A Sweet Nail Design
This is an abstract look inspired by the season's signature candy. Instead of doing a solid color block, we're giving it a gradient effect.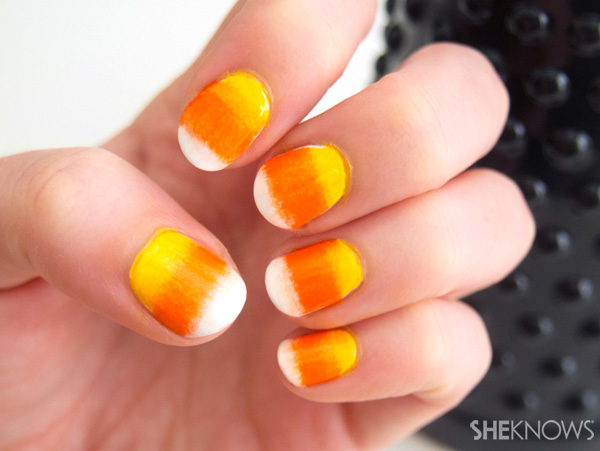 Easy candy corn
gradient nails
Supplies:
Orly's White Tips
Sephora by OPI's Hi Def
SinfulColors' Pull Over
Makeup sponge
Cotton swab
Top coat
Photo gallery: Check out our nail design photo gallery here!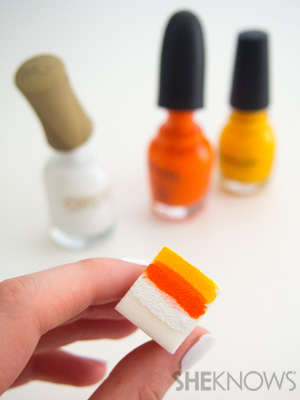 Instructions: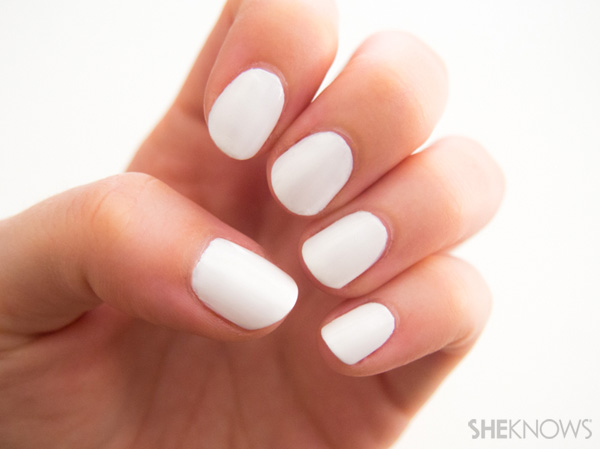 Start with two coats of white polish for a nice opaque base.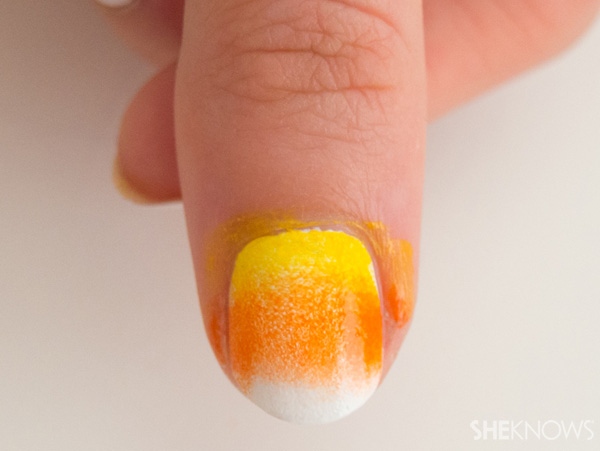 Paint a stripe of yellow, orange and white on your sponge. Paint only the portion of the sponge that's as long as your nail, otherwise all the colors won't fit.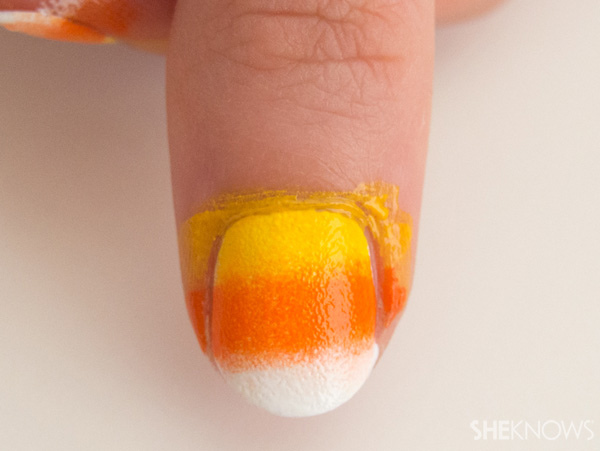 Align the colors on the sponge where you want them to be on your nail and press down. Roll the sponge from side to side, making sure to coat the sides of your nail. Pick it up and sponge it a bit above and below to blend it into the other colors. Wait for it to dry, then paint the colors onto the sponge again to refresh and add a second coat.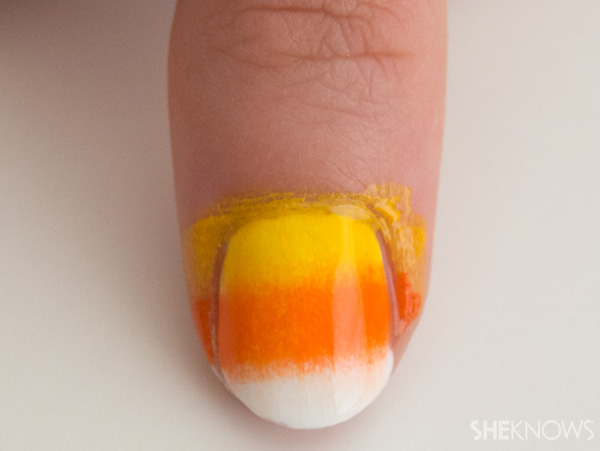 While the second coat of the gradient is still wet, apply a topcoat. This will help blend the colors together while sealing your design.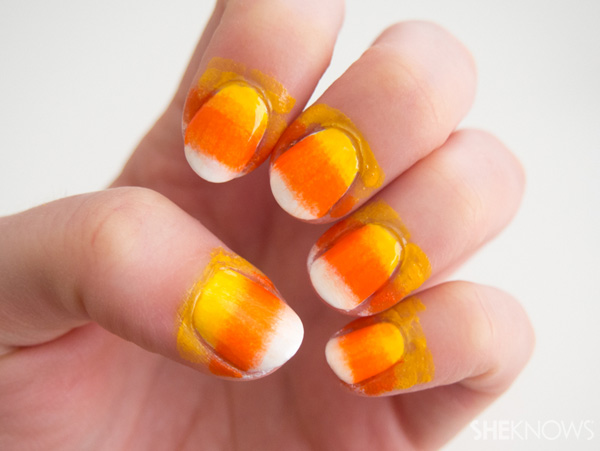 Using a cotton swab dipped in nail polish remover, take off the excess polish around your nail.
More nail art
Creepy Halloween nail designs
Prada-inspired tortoise shell print nails
How to create an ombre nail design