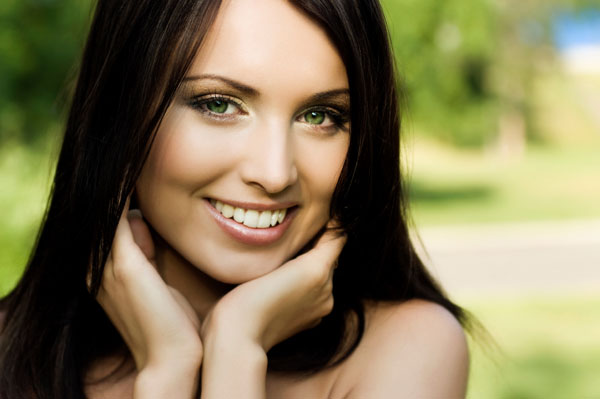 Beauty rules
We asked a few folks in the know to school us in the basic dos and don'ts of proper skin care. Read on to find out how well you fare and what you can do to easily improve.
1
Give yourself an under-eye massage
Who doesn't love a good massage!? "This technique is easy to incorporate when applying an eye cream, will benefit dry skin tremendously and is perfect for any age," explains Cecilia Wong of Cecilia Wong Skincare. "Massaging around the eyes increases circulation and minimizes dark circles, while reducing inflammation (puffiness). Begin by cleansing your skin, then apply eye cream or eye serum on your fingertips," she instructs. "Starting at the inner corner under your eyes, press gently and continue movement around your eyes clockwise. Repeat three to five times." 
2
Remove your makeup before bed
Not only can makeup left on overnight cause acne, but it may lead to other frustrating skin problems as well. According to board certified dermatologist Dr. Marina Peredo, founder of Spatique Medical Spa and Marina I. Peredo, M.D., P.C. Dermatology in Smithtown, NY, sleeping in your makeup can actually wreak havoc on your skin for up to a week. That's right, one week! "Breakouts and dark spots are common if makeup is left on while snoozing," she says. So do yourself a solid, and just wash it off.
3
Don't forget to exfoliate
Eliminating dead skin allows for new skin cells to form and rids skin of impurities, buildup and clogged pores, informs Wong. "It's an easy step for youthful, healthy skin and all skin types will benefit from this (especially oily skin). Exfoliating should become part of your skin care regimen in your early '20s and should be done once to twice a week. Into your '30s, aim for two to four times a week," she suggests. First, cleanse skin. Then exfoliate and follow with moisturizer.
4
Clean your face twice a day
Speaking of washing your makeup off, it's important to do it the right way. "You should be cleansing your face twice a day to avoid clogged pores," notes Celine Lee and Marta Rodriguez of Skin Laser Studios in New York City. And don't just reach for those convenient cleansing cloths we have all fallen victim to. "Only use them for emergencies, not laziness," they advise.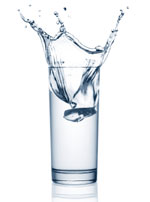 One of the easiest steps you can take to glowing, gorgeous skin is to drink a lot of water, says Dr. Peredo. "What you put in your body reflects outside on your skin, so consuming at least eight glasses of water a day will help to keep skin healthy!"
Expert Tip:
Always remember to apply eye cream with your ring finger! It's the weakest finger so it allows for the gentlest application, points out celebrity esthetician Renee Rouleau. "Apply from the outside in (going against gravity) and in a patting motion, which will prevent rubbing and tugging on the delicate skin tissue."
More beauty advice
11 Shadows that flatter your eyes
Night creams that are worth the price
How to get sky-high lashes