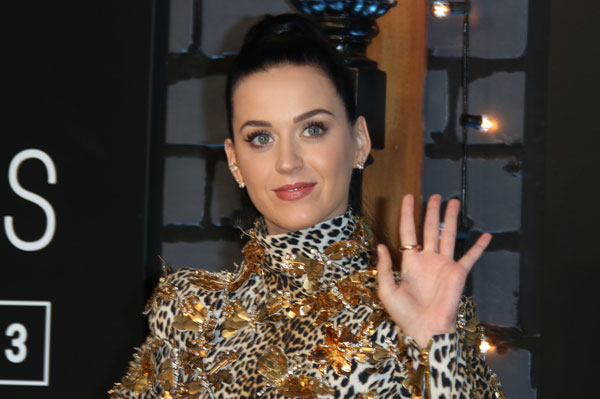 Over-the-top eyes
Whether you have a big birthday on the horizon or just want to glam up your eyes for a night out, use any one of these five foolproof methods to take your lashes to whole new heights.
Fabulous falsies
Falsies are a no-brainer when it comes to seriously lengthening your lashes! Play up your peepers à la Katy Perry with her star-worthy collection of party lashes by Eylure, available at Kohl's. (Kohls, $8)
They're absolutely perfect for amping up the drama. To slightly accentuate what you have already, experiment with Eylure Naturalites, also available in the same store. (Kohls, $6)
Looking for a longer lasting option? Obviously, you can't go wrong with a pair of Velour mink lashes, spotted on chic celebs like Beyoncé, Jessica Alba and Nina Dobrev. "They can be worn up to 25 times and have a lightweight, feathery look," notes Velour lashes co-founder Angela Tran. "If you want a lot of length, we recommend a 'winged' style that gradually gets longer towards the outer corner of the eye." (Velourlashes.com, $30 to $50)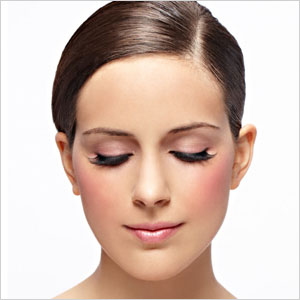 A lengthening and volumizing mascara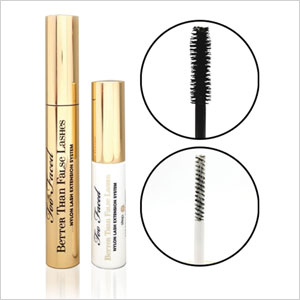 According to Liv Contreras, co-owner of Lashfully, you should always shop for a creamier brand of mascara and apply starting as close to the base of your lash line as possible. "Wiggle upward. Then once you're done, take a lash comb and brush the top quarter of your lashes to elongate them," she advises. Personally, we're obsessed with Too Faced's Better than False Lashes, which creates a 98 percent increase in lash volume and a 42 percent increase in length. Gotta love that! (Toofaced.com, $35)
A lash growth
serum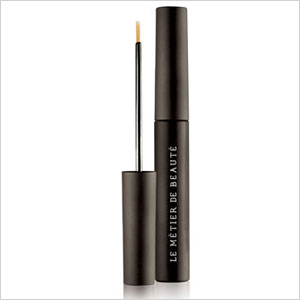 Grow out your natural lashes in as little as four weeks sans the irritation and discoloration caused by other similar products! Le Metier de Beaute Peau Vierge Lash Growth Serum boasts a breakthrough delivery system that helps deliver four key ingredients, thickening lash diameter and boosting volume and length. This stuff moisturizes, strengthens and shields lashes from breakage and thinning as well. I mean, what more could you want? (Neiman Marcus, $95)
Eyelash extensions
They're definitely the most expensive option, but Contreras recommends them. "Eyelash extensions are a great way to maintain super long and full lashes without having to worry about applying mascara every day," says Contreras. Plus, like falsies, there's a wide array of styles to choose from, from more natural looking lashes to super glamorous ones.
Expert Tip:
To perfectly apply your lashes, practice, practice, practice! "After a few times, it will be a breeze," assures Tran. "Try to put the lashes as close to your lash line as possible, and be sure to use a good glue!"
More beauty advice
11 Shadows that flatter your eyes
Night creams that are worth the price
5 Skin care techniques you should be practicing
Image credit: WENN