Soak And Relax!
Nothing beats a relaxing bath. You'll be eager to soak with these DIY bath salts. They're relaxing and smell amazing!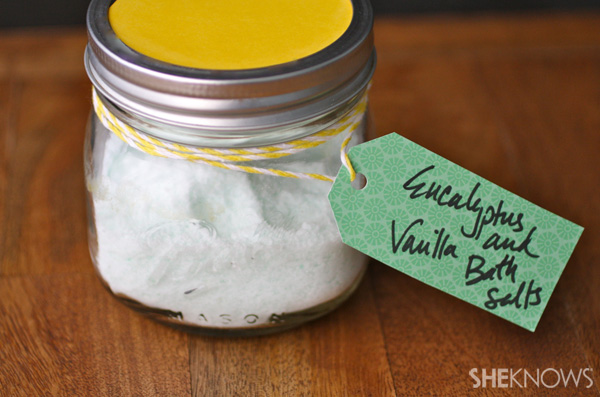 These bath salts are so easy to make! Use scents that evoke the season, like eucalyptus and vanilla. Jump ahead of the gift-giving season by packaging them and reserving them as gifts for friends and family. They're perfect to keep for yourself, too, and come in handy when you need to take a relaxing break from the excitement of the holiday season.
The salty truth
You can find Epsom salt at most drug stores. Epsom salt isn't salt, but a naturally occurring pure mineral compound known for many of its beneficial properties: helping to soothe sore muscles, ease stress and relax the body, reduce pain and swelling from sprains and bruises and more. We've included simple baking soda in our bath salts recipe. Baking soda in your bath can help alleviate minor skin irritations (think of dry, itchy skin due to the winter weather).
Note: If you are pregnant, you should consult your health care provider before using Epsom salt. Also, if pregnant or you have other health concerns, you should not use essential oils. For facts and safety information of essential oils and aromatherapy, check out the National Association for Holistic Aromatherapy.
Scent-sational additions
Aside from smelling great, eucalyptus oil has many beneficial properties. This oil acts as an anti-inflammatory, a decongestant, an antiseptic and a deodorant. The scent of vanilla is comforting and relaxing — exactly what you want when you're soaking in the tub. An added bonus is that most vanilla essential oil comes in combination with jojoba oil — a wonderful moisturizer.
Keep your bath salts in a glass container with a lid, and use about a spoonful per bath.
DIY eucalyptus and vanilla bath salts
Ingredients:
1 cup Epsom salt
1/2 cup baking soda
3 drops eucalyptus essential oil
8 drops vanilla in jojoba oil
Green food coloring (optional)

Directions:
Add the Epsom salt, baking soda and essential oils to a large sealable plastic bag.
If you are using food coloring to give the bath salts a hue, add one drop to the ingredients in the plastic bag.
Seal the bag closed and use your hands to massage the contents so the food coloring mixes in with the ingredients.
Transfer from the plastic bag to a glass container with a lid.
Use one spoonful per bath.
More beauty recipes for at-home pampering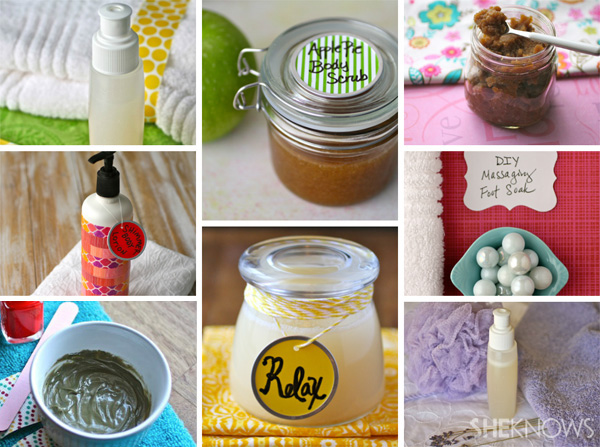 More DIY beauty
Massaging foot soak
Lemongrass body wash
Sweet-and-spicy sugar scrub