The hottest
looks for fall
I am super excited about fall 2013 because I feel like this year
fashion has gone back to real dressing. This season we are seeing
the return of tweed, ladylike leather, embellishment and plaid!

Back in the day, there were very few plus-size brands that even produced apparel based on designer trends. Nowadays, plus-size brands and retailers are finally catching up with the times and seeing that plus-size women want the same trends we see on the runway. For fall 2013, there were so many wonderfully fun and edgy trends for plus-size women to dabble in, no matter your size. Here are four of the easiest and coolest trends in plus-size for every budget.
We saw leather make its appearance back in 2012, but this year the world has fully caught on to its chic appeal. From leather skirts and leather tops to leather dresses, this is a must buy for fall.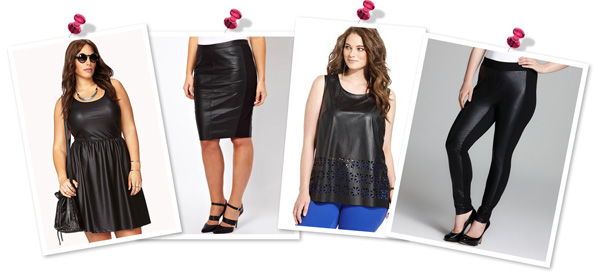 Out of all the trends, leather is my personal favorite, so I thought I would share with you, as a plus-size woman, how I rock a leather skirt to the office. Yes, to the office! I paired my leather Lane Bryant skirt with a polka dot tank and pink blazer. For drinks after work, I can just ditch the blazer and wear the tank on its own. Yes, leather can be chic and professional.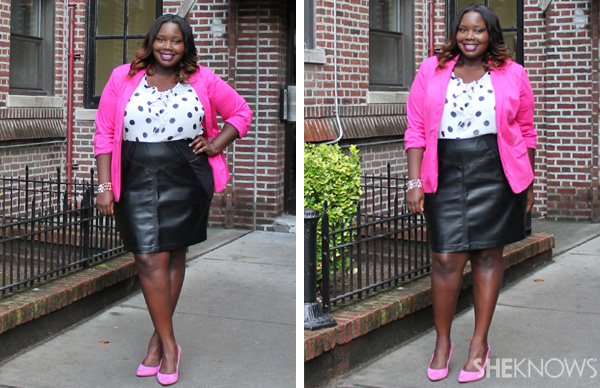 As much as fabrics and styles are trends, colors are trends too. The color gray is having a moment. Try one of these plus-size pieces to get in on the trend.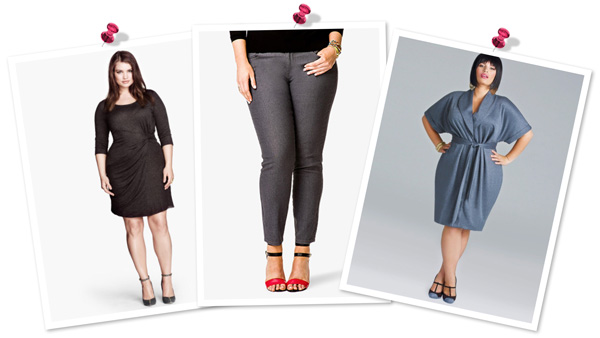 Up next: Plaid and moto jackets for fall >>