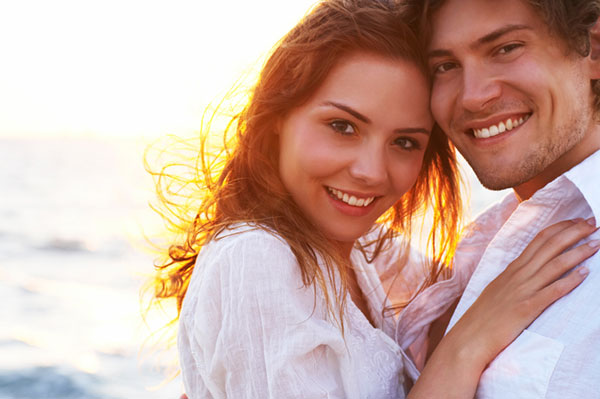 This love isn't seasonal
So you've found the perfect guy during these warm summer months. You just can't get enough of him, and you see no end in sight. If the term "summer love" rings true, it's merely temporary. But you know you two have something special. When things are still going strong as the temperatures start to drop, you need to know how to take it from temporary to long-term.
Make your intentions known
He might be thinking it's a summerlong fling, and you might be seeing more in your future. Before you make wedding plans in your head, be sure to make your intentions for the relationship known. Tell him you see this relationship as more than a short-term summer romance — and then gauge his response. If it's positive, no problem! If not, it might be time to break off the relationship before your heart gets too invested.
Lock it down
Are you "Facebook official" yet? Can you officially call him your boyfriend, or are you just dating? If it's the latter, make sure to take the next step to keep the romance going. Let him know that you see the relationship as exclusive and monogamous, just in case he doesn't. That way, a casual relationship won't end in utter heartbreak.
Take it on the road
The road trip is the ultimate test of a relationship. Get away together for a weekend and see how you mesh when you're around each other for long periods of time. The trip will help you bond — or not. If not, you'll know not to pursue the relationship with any kind of seriousness. If the trip is a success, you'll form a closeness that will be perfectly suited for an exclusive relationship.
The family test
If you're really serious about the relationship, it's time to take the next step and let him meet your parents. If he also wants you to meet his, odds are you're more than just a summer fling to him. If either of you has reservations, it might be time to move on. You want to introduce only the best boyfriends to your parents, and he likely feels the same about his girlfriends. If he wants to introduce you to Mom and Dad, that's a great sign!
Be thoughtful
If your summer love has been casual so far, start to do girlfriend-type things. Buy him something he's mentioned he loves or make him cupcakes or his favorite meal. Whatever you do, see how he reacts. If it's positive, he's a keeper beyond the summer. If he's antsy about you doing exceptionally nice things for him, it's time to back off and reevaluate the relationship.
More relationship advice
End-of-season pool party
Unexpected road trips
Best restaurants for outdoor dining