If you look the words "girl crush" up, Jennifer Lawrence's face should really pop up. The young actress has quickly won her way into many a fashionista's heart, including this one. I've been obsessed with Jenn's style and beauty ever since she hit the Hollywood scene, and always want to steal her look.
Lucky for you, the next installment of The Hunger Games comes out soon. Even luckier for you, I've rounded up four of Jenn's best beauty looks from the past year. Celeb makeup artist Amy Strozzi is offering her tips for how she'd recreate the look at home. Have fun, ladies!
The 2013 Oscars were a big night for Jennifer. She took home a coveted award, tripped up the stage, and oh yeah, looked gorgeous all the while. I'm crushing on her rosy cheeks, soft lip and smudged eyes, aren't you?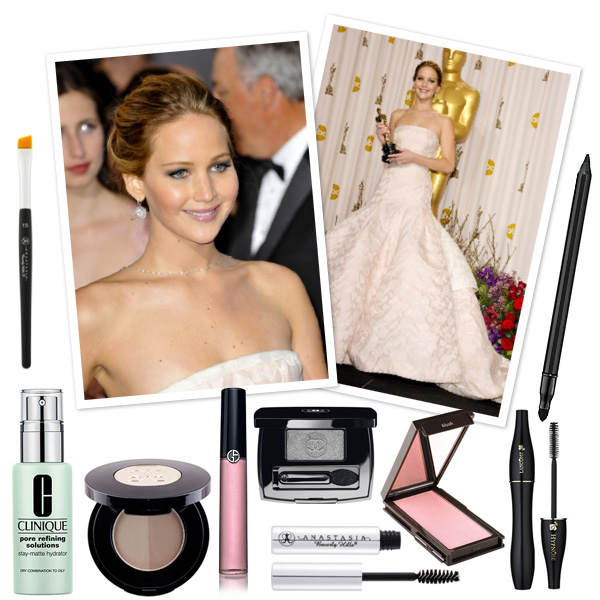 Up next: Get Jennifer Lawrence's "Lady in red" makeup look >>