Beach waves made easy
We all know that a lot of heat really stresses out our tresses. But it's so tough to stay away from the curling iron when we want those pretty waves and curls! Well, take a break from all the heat and try this heat-free technique that will save you time and save your hair from heat damage all in one swoop. Get easy, gorgeous beach waves in just five steps!
So get ready to hit the beach or the pool with these luxurious beach waves. They are easy to do and you'll even find you have extra time to slather on more sunscreen and brush on more bronzer.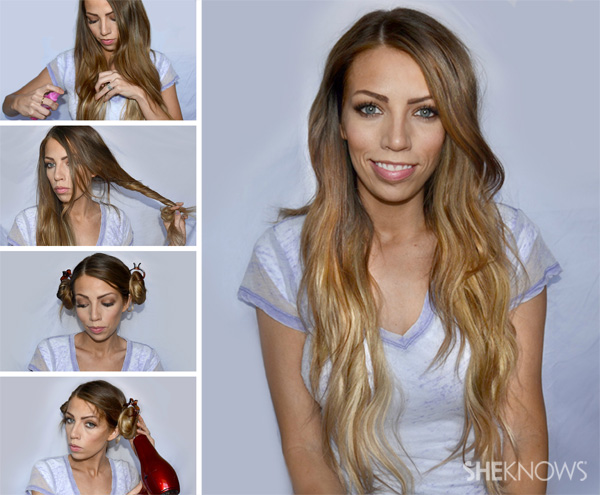 Step 1: Sea spritz
Start with air dried hair and use a sea spray to dampen it. Be sure to dampen it in pieces so it's equally distributed.
Step 2: Make your buns
Take your hair into two sections down the middle. Then grab one section and twist into a bun. Do the same with the other section of hair. Think Princess Leia buns! Be sure to secure them with clips so you don't get a ponytail indentation.
Step 3: Dry time
If you have extra time, leave them in the buns until completely dry. If not, hit them with the blow dryer for a bit. Then let them cool.
Step 4: Let them down
Pull them down and shake them out.
Step 5: Scrunch
Scrunch them up with a little hairspray and tousle your hair a little bit. And, voila! You're ready to hit the warm weather with beach-ready locks.
More on hair
How to get bombshell curls
DIY hair repair treatments
3 Ways to shake up your sock bun