The Sun Is On Its Way
In the language of luxury, there is nothing quite like the richness of a sexy one-piece swimsuit to strip away the winter blues. And just in time for spring, sun-soaked daydreams and sandy beach getaways are the perfect places to show off your new shape in these form-fitting and fun swim pieces.
Thanks to these sultry boutique threads, from Hawaii to Brazil, we are bringing you suits redefining the fashion of swim without the cost of exposing your best assets. Finally, sexy and one piece now make sense in the same sentence.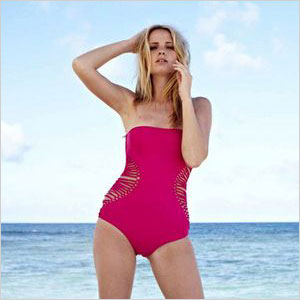 Mikoh: Galapagos
One Piece
The sister duo behind Mikoh design each of their swim pieces with the water woman in mind. Galapagos is the perfect combination of a cut-out one piece with side knotted string detailing that draws on the same feminine lines we loved before disappearing in those winter layers. (Mikoh swimwear, $194)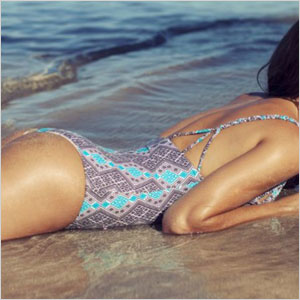 Acacia: Cape Town
One Piece
Legendary surfer Andy Irons may have been known in the water as much as his wife Lyndie Irons was known for dressing it. With the ocean inspiration for prints, the Cape Town One Piece is Lyndie and her design partner Naomi Newirth's claim to a simple yet sexy piece allowing open string detailing along the straps and a form-fitting design to elongate the torso. (Vida Soleil, $198)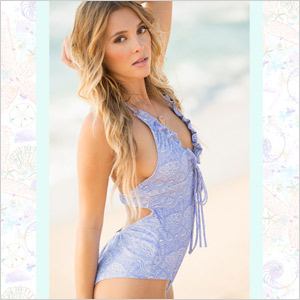 Noelle: Kelly Maltese
One Piece
This suit is flirty and feminine while being wild at heart. No matter which color pattern you pick, it conservatively covers the front with the added sex appeal of ruffles while dropping low in the back for a jaw-dropping backside. (Noelle, $175)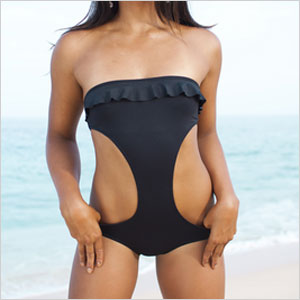 San Lorenzo: Brazilian Monokini
Of all the one pieces featured, this one is the most like a two piece, connected only by a small amount of fabric running down the torso area. Still, it boasts classy aesthetics with the ruffled front and four-stringed back strap to add a chic, modern element to typical beachy suits.
(San Lorenzo Hawaii, $115)
Maui Swimwear: Jane of the Jungle Monokini
Nothing screams spring like this brightly colored monokini. Much like the San Lorenzo Brazilian monokini, Jane of the Jungle adds extra flair with its multiway straps, allowing you to have a strapless or halter top swimsuit in the end. Because who said the beach doesn't call for a wardrobe change? (The Orchid Boutique, $194)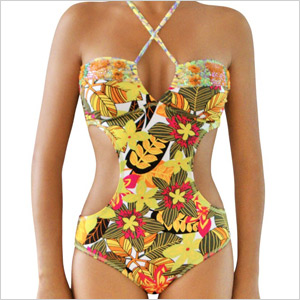 Related reading
5 Secrets to snazz up a simple one-piece bathing suit
Steal vs. splurge swimwear: One-piece chic
Swimwear for tall women