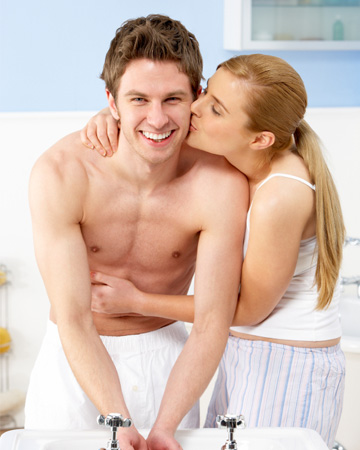 No boys allowed!
As a working makeup artist and creative director for Three Custom Color Specialists, I get to work my beauty magic on some of the most amazing women. One of the most frequently asked questions that I get from them is, "Help! My man is using all my products... How can I stop him, yet help him in the grooming department?"
We are thrilled that men are grooming, but, in other words, "Gents, keep your paws off your lady's precious cargo and get your own!" Here, I focus on what products I use, not only on myself, but also in my kit when I have to work with a male client. These heavy-duty items are designed with the man in mind and the special needs that women's products might not be able to provide.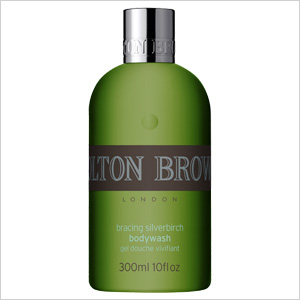 Wake that body up
Getting up in the morning is never easy, but you can keep tip-top, tidy AND energize the mind and body with Molton Brown's Bracing Silver Birch Body Wash. Infused with therapeutic extracts from Silverbirch Trees and essential oils of cedar wood, incense and cumin, it will enliven and cleanse, while leaving you smelling fresh and masculine.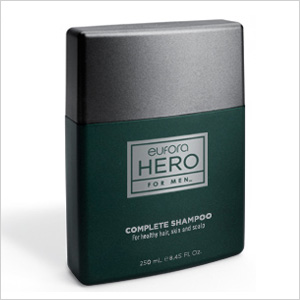 One-stop-shop shampoo
Eufora HERO for Men's Complete Shampoo fits the bill! It's an amazing one-stop-shop shampoo that promotes clean hair and scalp. A unique blend of ingredients like licorice root, neem seed oil and aloe and avocado work synergistically to create an optimum scalp environment for healthy hair growth (which all men need!). This shampoo really delivers gentle, superior cleansing that is soothing and regulates scalp sebum while reducing flaking.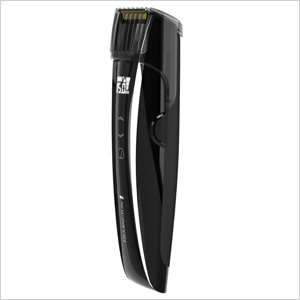 Trimming
Ok guys… stop using your lady's shaver in the shower! Get him a Remington Beard and Stubble Trimmer, so he can look less Grizzly Adams and more Tom Ford. This is the perfect solution with superior design, power and precision — all in one! Adjust the trim length at the touch of a button from 0.4 - 18 mm and control your power in three speeds. Great for on the go with a USB port for charging!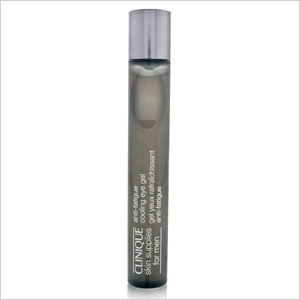 Puffy eyes
Ok, admit it, we all overdo it every now and again with late nights out, too many cocktails, working excessive hours, etc. Well, Clinique can help! Clinique's Anti-Fatigue Cooling Eye Gel for Men addresses those puffy, tired, irritated eyes. A cooling roller-ball deposits a liquid gel-serum to instantly cool and refresh eyes on contact, reducing the appearance of dark circles and brightening the overall area. It's the perfect pick-me-up to increase micro-circulation and help reduce fluid.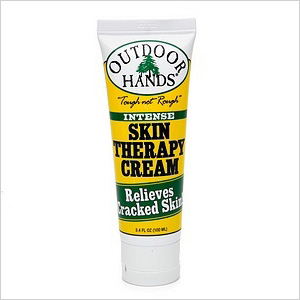 Driest of dry hands
Winter is coming and this is a heavy duty cream perfect for an often neglected part of the body — HANDS! Outdoor Hands' Skin Therapy Cream was formulated by a pharmacist and has a unique blend of organic oils and botanical extracts that alleviate cracked skin while healing, soothing and moisturizing damaged skin — and it's NOT greasy!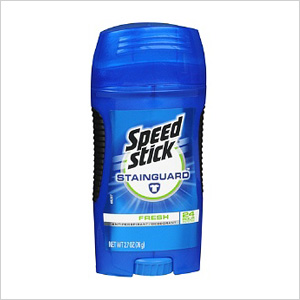 Sweat stains on shirts
We all know about those dreaded perspiration stains on shirts. Well, this is my newest, favorite discovery! Speed Stick StainGuard Antiperspirant is formulated to help fight against yellow stains and residue on clothes, while also keeping guys dry and fresh all day long. Never worry about discoloration stains on the armpits of your shirts again!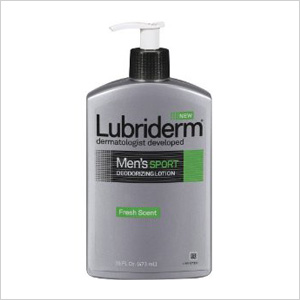 Deodorize
We all know active guys need to deodorize and Lubriderm has introduced a unique new product to help take deodorant to a whole new level! Lubriderm Men's Sport Deodorizing Lotion is designed to moisturize and provide long-lasting odor protection. Designed specifically for a man's skin, this odor-neutralizing, non-greasy moisturizer can be used anywhere below the neck and contains odor blocking technology to provide all day freshness.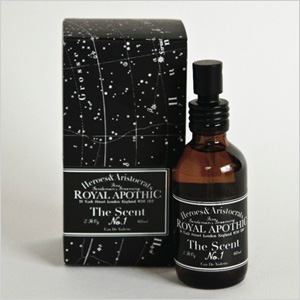 Fragrance
Give the "King" of the house a little British Royal pick-him-up that not only makes him smell extra nice but also feel special. Royal Apothic's Scent #1 is a modern and masculine fragrance that has notes of jasmine, white grapefruit, lavender and cedar — a fresh, clean scent with a hint of spice and wood.
More makeup mishaps
3 Morning makeup mistakes to avoid
6 Wedding makeup mistakes
5 Makeup mistakes that age you