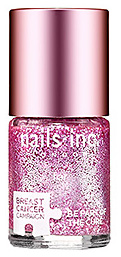 Nails Inc London Breast Cancer Awareness Nail Polish in Pinkie Pink is SO cute. If you need to mark the upcoming holiday season with a show-stopping pink glitter nail polish, this is likely to be the one -- and a bonus is it was created to raise awareness and support of breast cancer research. One dollar from every polish sold will be donated to the Breast Cancer Campaign.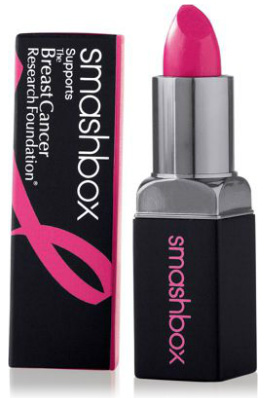 Smashbox Be Legendary Lipstick in Inspiration: Think pink with this limited edition, exclusive shade of Smashbox's Be Legendary Lipstick made to match the BCA ribbon. Smashbox will donate $5 from your purchase of this lipstick to The Breast Cancer Research Foundation.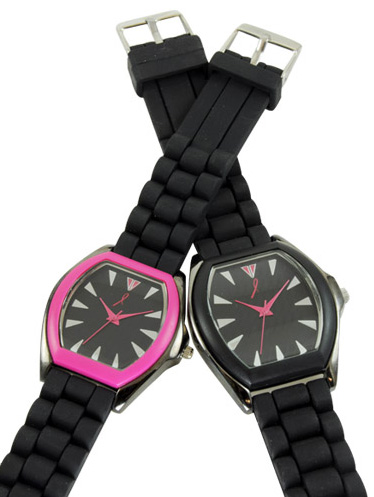 This one is a must-buy: The Avon Breast Cancer Crusade's pink ribbon fundraising products donate 100 percent -- yes, ALL -- of the net proceeds to the cause. The latest addition is the 20th Anniversary Avon Breast Cancer Crusade Watch, in two different styles and colors, available on Avon.com.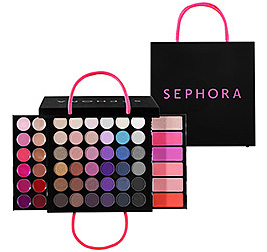 SEPHORA Collection Breast Cancer Awareness Makeup Palette is perfectly pink -- an instant reason to love it, but it's also lovable because it's a huge palette of gorgeous shades and supports breast cancer awareness and research. Plus, this adorable, travel-friendly palette is shaped like the iconic Sephora shopping bag (plus BCA pink handles, of course).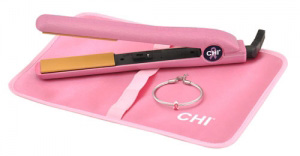 CHI Pink Crinkle Breast Cancer Awareness Flat Iron is pink (of course) and comes with a free matching pink thermal mat. A portion of the proceeds will be given to The Rose, a breast cancer foundation, to help fund direct programs such as mammograms, chemotherapy and support groups.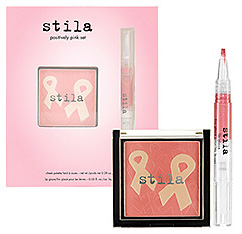 Stila Postively Pink Set: We LOVE Stila here, and this collectible pressed powder embossed with a pink ribbon design is paired with a glossy Lip Glaze in a limited edition shade to support Breast Cancer Awareness Month. A portion of the proceeds will be donated to The Breast Cancer Research Foundation.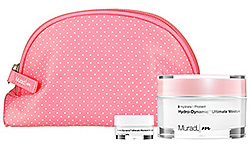 Murad Hydrate for Hope Duo: Hydro-Dynamic Ultimate Moisture and Hydro-Dynamic Ultimate Moisture for Eyes are fab. They instantly soothe and plump dry, dehydrated skin to add youth and life to your complexion. Plus, they come in a pink makeup bag adorned with white polka dots -- super cute! This limited edition Hydrate for Hope set saves more than money -- it helps save lives. Murad donated 10 percent from the sale of this set to retailers to City of Hope's breast and women's cancers research, treatment and education programs.
More BCA beauty
Support breast cancer awareness with these pretty pink products
Breast cancer awareness: Heal thyself by paying it forward
Breast cancer awareness: Real women, real problems