See More Of Me
This spring, lace is no longer relegated to lingerie and is appearing -- and APPEALING -- on everything from tank tops to peep toes.
Ready to lace up your life? Here are a few affordable pieces to get the sexy style started.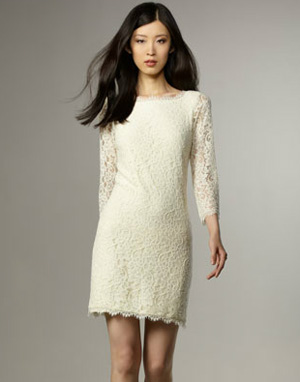 1. Diane von Furstenberg Zarita Lace Dress ($325) is very cold-weather friendly, actually -- which makes us regret begging for spring to get here.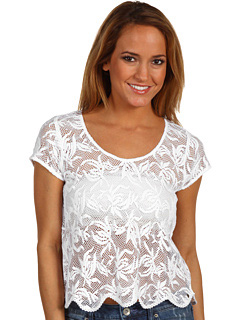 2. O'Neill Dove Top ($50) Go sheer -- maybe that boy you are crushing on will get the message, at last.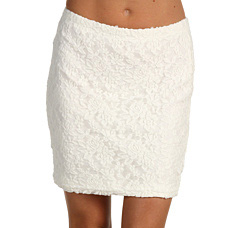 3. Element Jessica Junior Skirt ($40) -- There's something so classy and yet downtown chic about this skirt.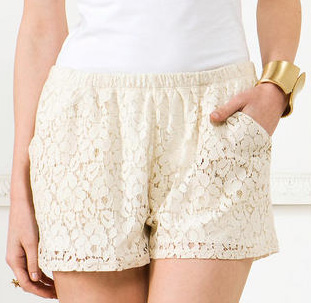 4. Francesca's Collection Lacie Shorts ($34) -- Whoever said we can only be flirty in a skirt? These shorts are high on the lace and pretty -- and the hem!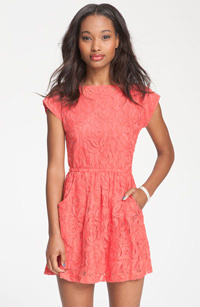 5. Fire Knotted Open Back Lace Dress ($48) -- Fashion has never been so sweet, don't you think?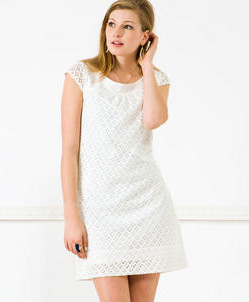 6. Charleston Stroll Dress ($48) -- A simple but lovely white lace dress that's perfect for our (fantasy) warm weather fling.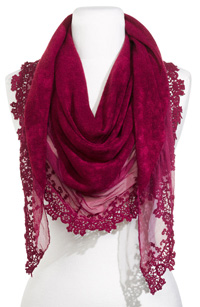 7. Eyeful Lace Trim Triangle Scarf ($38) -- Scarves are not just for winter, and this adds a touch of sheer lace to any of your fave spring frocks.
More lace looks
Lots of lace: Alice & Olivia 2012 NYFW presentation
3 Flirty, feminine spring trends
8 Swoon-worthy lacy looks