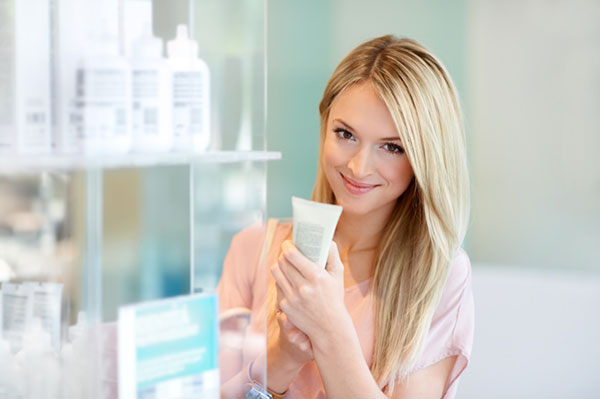 Happy together
Sorting through all the options at the grocery store skin care aisle or the department store beauty counter can be overwhelming. With each product promising miracles, how do you know what's best for your particular skin type? Choosing two or more products from the same skin care line can stop the guessing game. Here's why.
Active ingredients
No matter your skin care concern, there are tried-and-true ingredients to help your problem. If you have dry skin, ceramides can add an extra bit of moisture and resiliency. For aging skin, retinol-based ingredients can tighten skin and minimize pores. Retinol also works well with adult acne. Salicylic acid is pretty much the go-to ingredient to quickly dry up active acne. However, it can be very drying. Addressing your skin care issue and then finding a line of skin care products specifically made for your concern will help you get the ingredients your skin craves and be on your way to beautiful, glowing skin.
Meant to be
If you're looking at two products from the same skin care line — say a toner and a moisturizer — the company designed them to work together. Introducing foreign products into your skin care routine can lead to undesirable results such as breakouts or excessive dryness. You also need to make sure the ingredients sink down deep into your pores to clear away excessive sebum (the stuff that causes pore clogs, sebaceous filaments and blackheads) and oil.
If large pores are an issue, excessive sebum can be the culprit. Products like the Clarisonic Deep Pore Detoxifying Solution, a vibrating cleansing brush specifically designed to get deep down into pores, can help clear away the gunk that's giving you issues.
You don't need a chemistry degree
Doctors and chemists specifically formulate skin care products to address common skin care issues. Learning what will work for your skin and what won't is a long and tedious process (though it is information worth knowing), so if you don't want to spend the time to learn, using complementary skin care products is essentially "Skin Care for Dummies." Unless you have a good idea of what your skin wants from each step in your skin care routine, using complementary products is a foolproof way to care for your epidermis.
Easy to find
Odds are if you've found two complementary products from the same line that work for your skin type, maintaining your routine will be easy. You'll likely be able to find both products in the same store, cutting out crosstown trips and avoiding settling for a less effective item.
More on skin care
The only skin care products you'll ever need to use
Katy Perry reveals her recipe for glowing skin
Bee venom: The key to healthy, youthful skin?