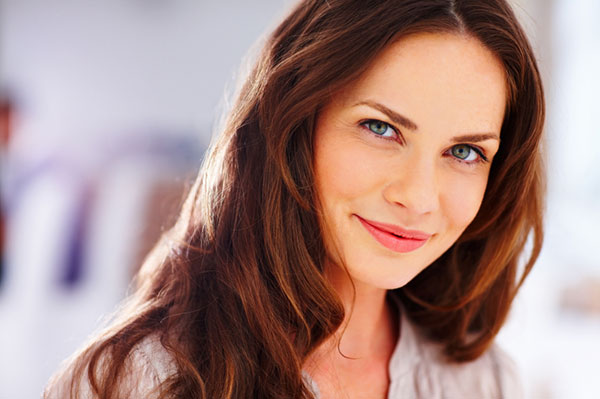 Planning to live long and look good
We all want to live a full and long life, and it would be nice to look good while doing it. To age with beauty, do not forget to anti-age these five skin regions.
1
Full lips to match a full life
When you are living a full life, you need full lips to match. Unfortunately, as you age, your lips — among other things — begin to sag and flatten out. While this is normal, it is also preventable. To boost hydration and smooth out the appearance of lip lines and wrinkles around the lips, anti-age your lips. Look for an anti-aging lip product that will replenish natural lipids, restore suppleness and rebalance moisture. Better yet, find a product that will also create a glossy shine.
2
I want to hold your hand
Having someone's hand to hold while growing older makes the journey more fun. To make sure your hands are hand-holding worthy, remember to use anti-aging hand cream. Anti-aging hand cream targets brown spots, redness and wrinkles. It is best to find a fragrance-free cream with a minimum SPF of 30 so you can continue to protect your hands from UV damage. The cream should leave your hands feeling soft, smooth and moisturized — never greasy.
While many remember to apply anti-aging products around their eyes, they often forget about their eyelids. After years of being pulled and covered with makeup, your eyelids will droop and sag if you fail to take the proper care ahead of time. You do not want to plaster heavy creams onto your eyelids, but you do want to find and use a gentle serum that will freshen and soothe your lids. Droopy eyes look smaller, so keep your eyes open and bright.
You will be able to keep your age a secret and confidently pull off wearing low-cut or strapless clothing — décolleté — for many years to come if you anti-age your torso between your neck and waist. Your skin in this area, like other areas, will naturally become loose if you do not remember to give it special care. Most hand and neck anti-aging creams work just as well on your torso, so squeeze a little extra into your hand and rub it onto your chest area.
Depending on your genetics, it may be difficult to keep a firm neck as you age. Fortunately, there are specialized anti-aging products that target your neck. Daily application of a soft cream or serum can lift and tighten your skin while diminishing the appearance of fine lines. For noticeable results, look for collagen-supporting ingredients and remain committed to daily use.
Quick tip:
While the trick hasn't been found to reverse the clock and make people younger, laughter, berries and exercise can improve your health and help you live longer.
More articles on anti-aging care
Facial exercises that fight aging
Anti-aging foods and why they work
Steal versus splurge: Anti-aging moisturizers