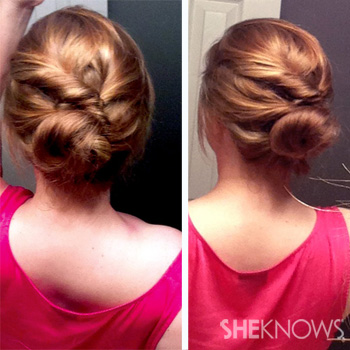 Create an elegant updo, perfect for a night out with the girls or a fancy date night with your man. You simply pull back front sections of your hair with a slight twist, pull them into a ponytail and topsy tail it. Then make a bun with the remaining hair.
Keep it simple and classic with loose curls and a topsy. This is perfect for an outdoor wedding or brunch with friends. All you have to do is pull your hair half up and do a topsy tail. Hint: Use a hair tie that matches the hair color or cover it up with a cute accessory.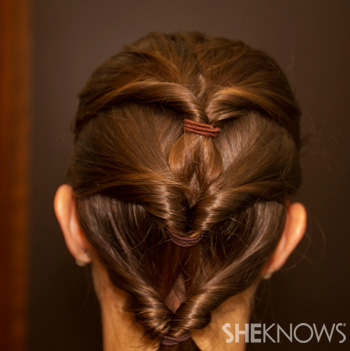 And if you feel like a topsy expert, add more loops. To achieve this look, you just keep pulling back small sections of your hair and keep doing a topsy. This style would be great to get your hair off your neck and keep it in place during a run.
Tell us
What do you think? Has the topsy grown up or have we? Would you be willing to try and incorporate a topsy tail back into your hairstyle repertoire? Share in the comments below!
More hair ideas
Celeb-inspired wedding 'dos
Celeb-inspired braids
How to make your own ponytail holders