Juicy-Inspired Nails
With summer vacation heavy on our minds, we decided to give our nails a little tropical getaway with citrus print nails. Simple to do, all you need is a steady hand!

Citrus nail design
Supplies:
Page protectors
Small paint brush
Sally Hansen's Mellow Yellow
Orly's White Tips
Sephora by OPI's Hi Def
Essie's Haute as Hello

Instructions: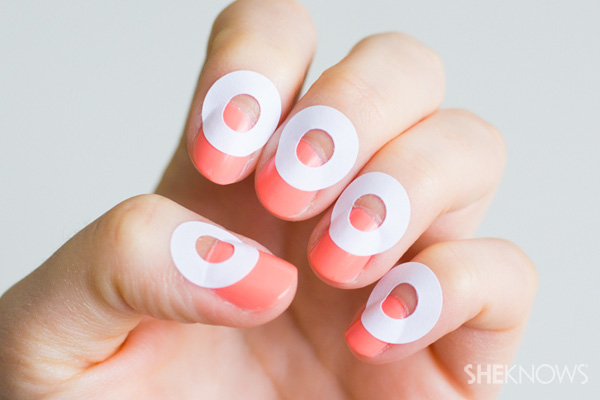 Start with a coral base coat. Let it fully dry and then place one page protector per nail over the top of the nail.
Paint two coats of yellow over the bottom half of the nail and let dry.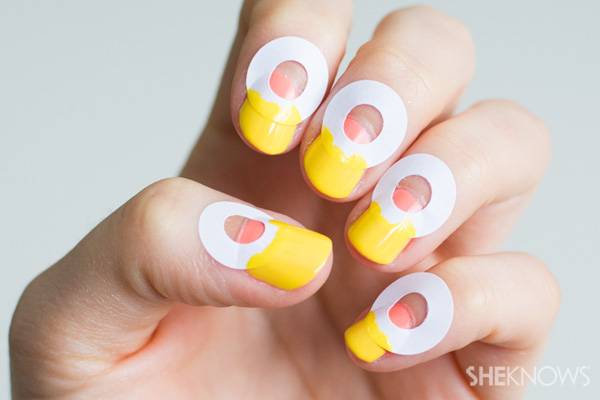 Remove the sticker.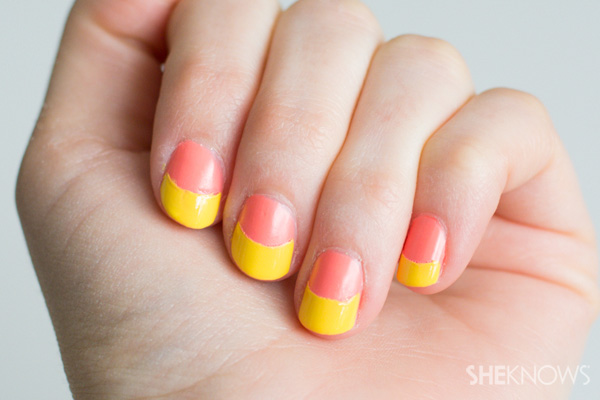 With the orange, paint a line over where the yellow and coral meet. Then paint the moon of the nail orange also. When the orange is dry, paint a white line and smaller moon above the orange. You'll then finish the citrus design with two vertical lines connecting the white line and moon. Finish with a top coat.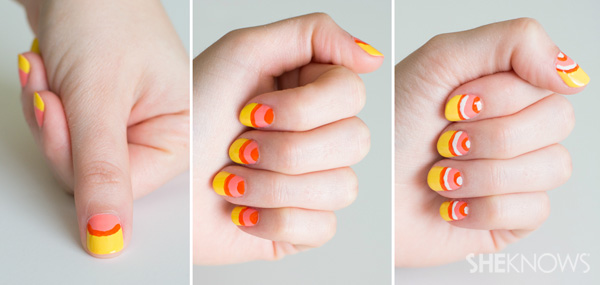 More beauty tips
DIY moisturizing citrus hand cream
Bridal nail art
Nail designs for summertime