Bangin' styles
Bangs are having a major moment in the world of beauty.
Everyone from Kim Kardashian to Michelle Obama has been toying with the chic look. There's no denying the fact that bangs are a hot look, but we want to know:
Do these lovely ladies look better with or without their signature fringe?

When FLOTUS makes a major beauty move, we all pay attention. So it's no wonder that bangs saw an increase in popularity after Michelle Obama transformed her locks. We really love her face-framing fringe, and think it flatters her face quite well. What do you think?
Photo credits: Johnny Louis/Wenn.com, Getty Images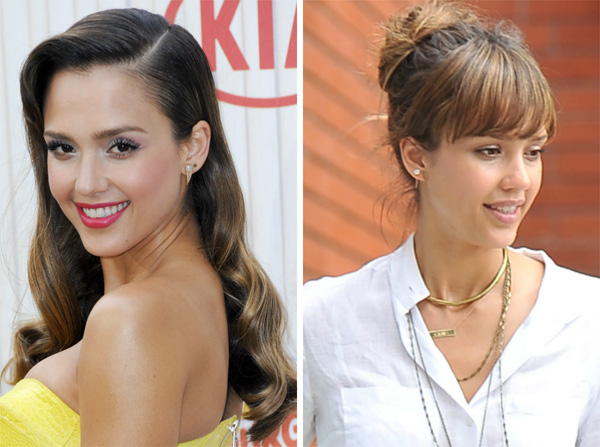 The actress and mom of two recently debuted some new bangs, and we're a bit on the fence about the look. Jess could rock any 'do and look great, but we kind of prefer our gal without bangs. What do you think?
Photo credits: Apega/WENN.com, WENN.com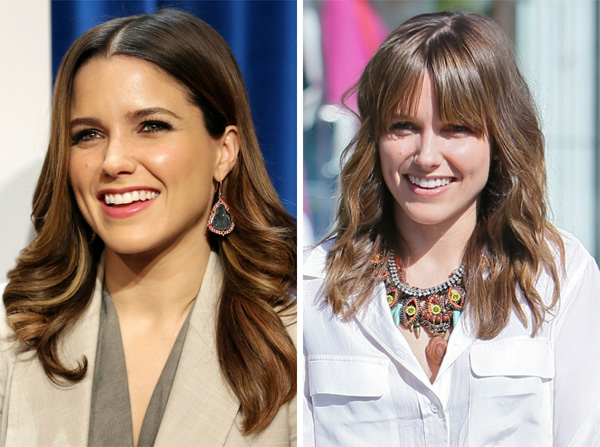 This fashionista and actress is an avid social activist who loves to make a difference. We recently noticed something different about her look and are digging her new bangs. They really help bring attention to her beautiful eyes, don't you think?
Photo credits: WENN.com, Michael Wright/WENN.com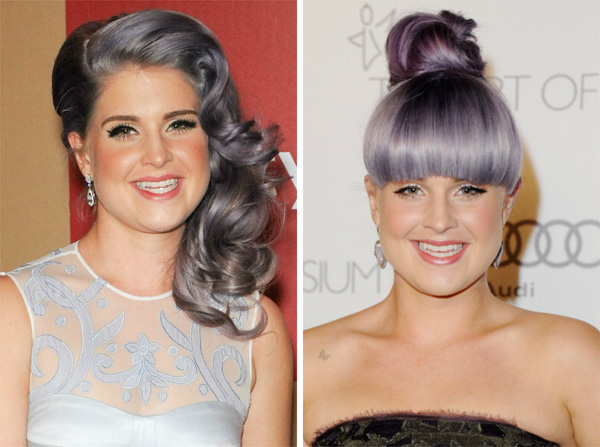 We adore watching Kelly offer her style advice every week on Fashion Police almost as much as we love following her personal fashion files. We must, however, charge her with a fashion offense for these heavy bangs she's sporting here! They're much too thick and with such a small forehead, she doesn't necessarily even need bangs.
Photo credits: Daniel Tanner/WENN.com, FilmMagic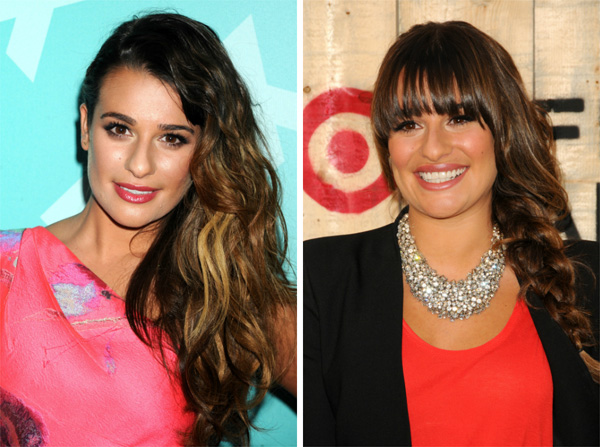 Everyone's favorite Gleek has some notorious bangs, too. Ever since she started rocking them frequently, Lea's bangs have become her signature look, and we actually prefer her with them. What do you think?
Photo credit: Ivan Nikolov/WENN.com, Dennis Van Tine/Future Image/WENN.com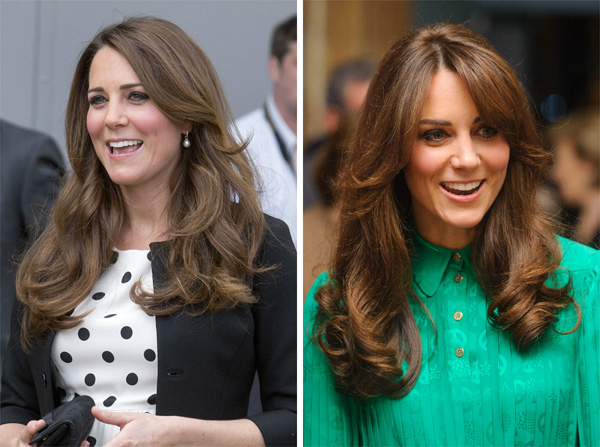 In our book, Kate Middleton can do no wrong with her fashion. She always looks impeccable, but also has a real-woman feel to her that makes us feel we can relate to her. The one beauty move she's ever made that we're on the fence about? Her recent fling with bangs. Looks like the Duchess of Cambridge wasn't so fond of them herself, as she quickly ditched them.
Photo credits: WENN.com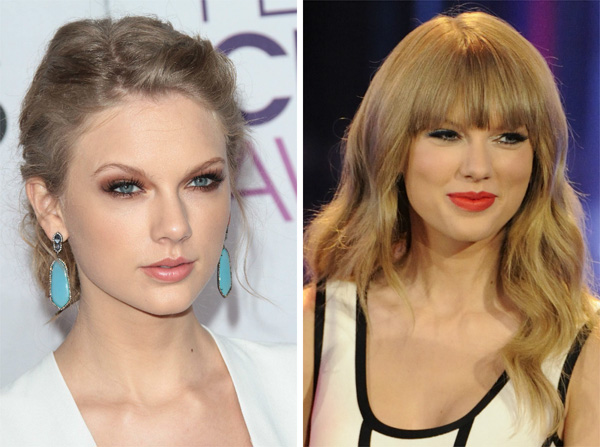 Taylor Swift's bangs are becoming almost as notorious as her songwriting skills. The singer has been rocking this look for quite some time now, and while it was a bit of a shock at first — we had become so used to her signature curls, after all — we've come to love this more grownup look. She could switch up the way she wears them from time to time, though.
Photo credits: FayesVision/WENN.com, Dominic Chan/WENN.com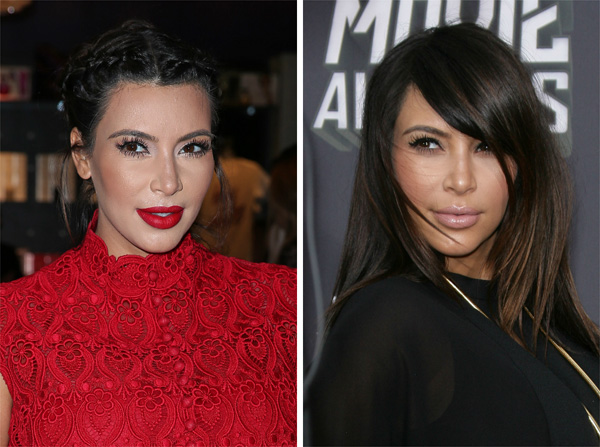 C'mon, you had to predict that the Kardashians would get in on this bangin' new trend. After toying with clip-ins a few times, Kim debuted her actual bangs a few months ago. We think the new mom looks great with or without bangs, but prefer it when she wears them wispy and sideswept, rather than across her face.
Photo credits: Judy Eddy/WENN.com, Adriana M. Barraza/WENN.com
More celeb beauty
How to get red carpet ready like a celeb
Celebrity-inspired beauty bucket list
Celeb hairstyles we love