Don't Let These Spots Show Your Age
It seems obvious to focus anti-aging efforts on our faces. After all, that's the first thing people see and the most visible part of who we are. But what about the rest of our bodies? Other areas need anti-aging TLC, too. Not sure where else you need to think about? We're here to help.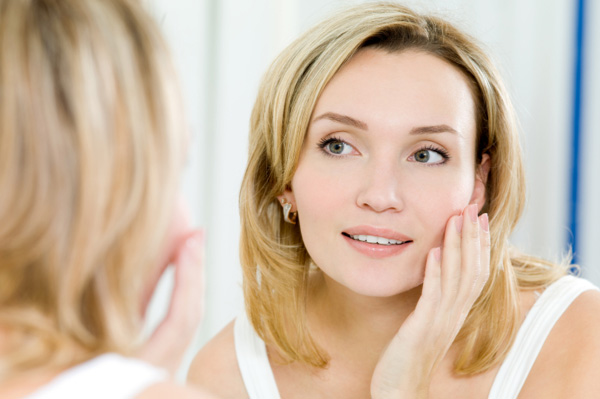 "All of the signs of aging and sun damage that appear on the face can be seen on all parts of the body," says Dr. Lisa Chipps, Beverly Hills-based board certified dermatologist. She shares some expert advice for looking young all over.
Where else you need to anti-age
The skin on your face is delicate and needs those creams, lotions and serums you apply daily in order to maintain a youthful glow, but there are other spots to think about when it comes to anti-aging skin care. These include your neck, chest, hands, arms and legs, notes Chipps.
Why anti-age elsewhere?
If you're wondering why you would need to think about areas like your neck and hands, there are a few reasons. Think about how much exposure to the sun your hands get. They're rarely covered and end up exposed to the sun's rays more than most other body parts.
Your neck, chest and arms also get their fair share of sun exposure and you're likely not as diligent with applying sun protection to those areas, especially if you're not at the beach or lying by the pool. But sun exposure ages skin — all over, not just the face. "Ultraviolet (UVA) radiation causes many signs of aging such as brown spots, broken blood vessels, uneven pigmentation and wrinkles," Chipps explains.
Legs, too, can suffer a similar sun-damaged fate, but they can also end up with other issues such as cellulite, unsightly veins and sagging, all of which can age a person.
What can you do?
Now that you know your neck, arms, chest, legs and hands also need to be taken care of when it comes to the quest for younger-looking skin, there are a few things you can do to turn back the clock or at least slow the aging process. To start with, focus on sun protection. "For all of your skin, the best preventative measure is daily use of broad-spectrum (UVA & UVB) sunscreen," advises Chipps.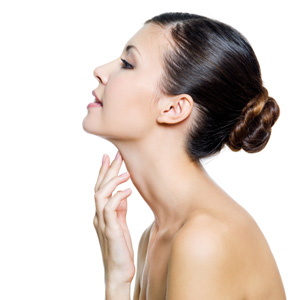 Neck
As the neckline starts to loosen in your 30s and 40s, Chipps suggests radiofrequency treatments such as Pellevé or Pollogen, which can help to firm up the area. Lasers like IPL (intense pulsed light) and fractional resurfacing lasers can improve neck skin color and texture. You can also try StriVectin-TL Tightening Neck Cream (beauty.com, $89).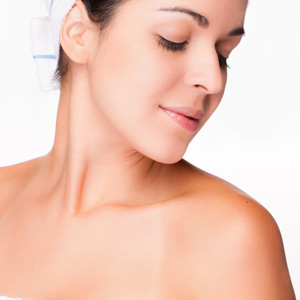 Chest
Along with applying sunscreen diligently since the skin on your chest is so thin, you can improve the look of current damage with fillers for deep creases, the same lasers as Chipps recommends for the neck, or radiofrequency tightening. Start firming and smoothing with Osmotics Cosmeceuticals Necollete Age Reversal For Neck and Chest (beauty.com, $75).
More skin care tips
DIY kiwi facial mask
6 Signs it's time to see a dermatologist
4 Habits that are wrecking your beauty routine