Shh! It's a secret
Beauty editors and experts test products and learn beauty tricks for a living. Lucky them, huh? Well, you're pretty lucky too, because we got a few of our fave beautiful ladies to share their top beauty secrets. You're welcome!

Gilt City New York, Market Lead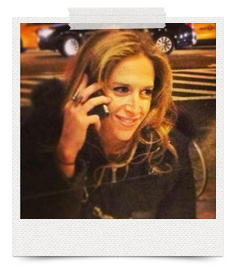 "After applying mascara, I dry my eyelashes with a blow dryer (on low heat or just warm). It makes them look amazing!"
Popular freelance beauty and lifestyles writer, alittlealytude.com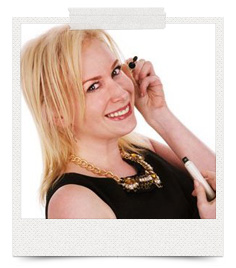 "My favorite at-home beauty hair trick is mayo! Use the full-fat kind to reverse or repair hair damage on your dry hair. After applying, cover your head with plastic wrap. Keep it on for at least a half hour before washing it off. It always makes my hair feel so much softer!"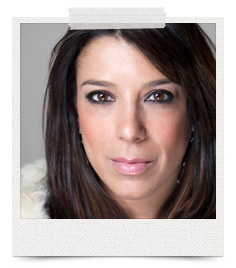 "I'm always asked to do 1960s style cat eye liquid liner flicks. My trick to get them even is to do the flick part of the liner first. Take a thin eyeliner brush and dip it in a pot of gel black liner like MAC's Blacktrax. Look straight into a mirror, and starting at the outer corner edge of your top eyelid, paint a thin line or 'flick' up in the direction towards the bottom tip of your eyebrow. Repeat on the other side. By painting this 'flick' towards the end of your eyebrow, you get the liner going in the same upwardly direction and looking fairly even. Then paint in the rest of the eyeliner along the top lash line until it connects to your "flick'.
Editor-In-Chief, Nail It!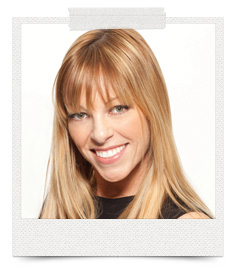 "If you get a little nail polish on your cuticle while painting your nails, don't panic. When applying top coat, dab a tiny amount on the errant polish, then use an orangewood stick to remove it from your skin. It will take the polish off your finger quickly and easily."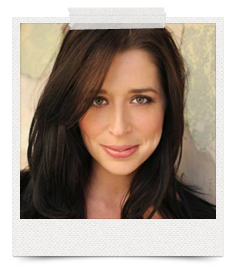 "The trick to making a high bun look messy but styled and full is back combing. Pull all the hair into a high ponytail and secure with an elastic. Then back comb (tease) all of the hair. Then gather all the hair vertically, straight up from the top of the head and holding the ends of the hair, twist the teased ponytail until it starts to bend and tuck the ends under. Secure with three to four large hair pins. The teasing is also helpful when you have a client that doesn't have very thick hair to give the bun fullness."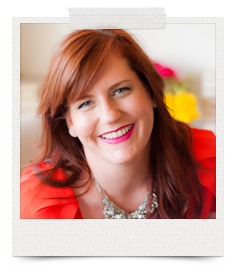 "If I need to tame flyaways when I'm away from the arsenal of styling products in my bathroom, I use ChapStick. I rub a light layer over a couple fingers and gently smooth down the misbehaving hair."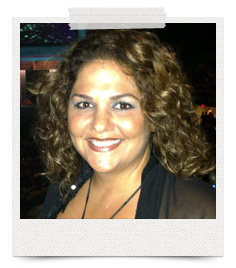 "On set, time is limited and creating high fashion nails with no down time is critical. There are two items in my nail kit that guarantee success: nails apps and nail tape. I decide on the nail art, set aside the tools I need and prep nail with a mini manicure. On the clean nail plate, attach the nail app you have chosen, use scissors in case you need to adjust the sizing. You can also file off any excess nail app from the free edge. For straight geometrical designs, use the nail tape and make vertical or horizontal lines. Next, polish over the nail app. Once the nail is fairly dry, remove the tape and apply a quick dry top coat. For wavy patterns, choose a solid color nail app and free hand your design. This part is a little tricky, but with a little practice, you can do it. Add gems or a glittered polish. This will give your nails dimension and flair. Never be afraid to add color or be different. This is what really makes nails unique!"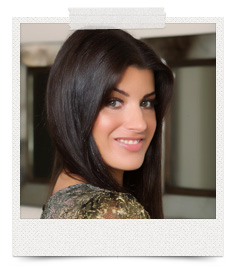 "I like to use coconut oil on my body to moisturize, to give me the dewy look by applying a bit on my cheekbones, to remove heavy makeup after a shoot or interview as well as to tame flyways! And it smells divine!"
More beauty tips and tricks
The lazy gal's guide to summer beauty
How to get a beautiful waterfall braid
Modern day beauty role models